Everyone, get out your hankies to watch the trailer for 'Amour'
Michael Haneke's Palme d'or winner arrives in theaters soon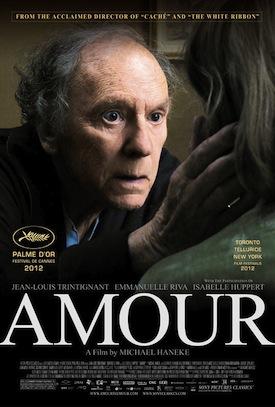 German director Michael Haneke is probably best known for his sometimes bloody, always shocking films like "The Piano Teacher, "Cache," and "Funny Games," but for his latest film, Haneke turned to something far more terrifying and palpable than wackos invading your house or scary video tapes on your porch - the effects of old age. In "Amour," Haneke's Palme d'or-winning entry at this year's Cannes Film Festival, the focus is on aging couple Georges and Anne, a loving pair who find themselves at the mercy of the effects of an "attack" Anne has early on in the film.
While the film's newest trailer doesn't let us in on the specifics of said attack, it does successfully hint at the heartbreak and confusion that exist almost side-by-side within "Amour." If there is a film released this year that is guaranteed to make you cry, it is "Amour." Ready your tears (and admiration) now.
The film features a stellar cast that includes Jean-Louis Trintignant, Emmanuelle Riva, and Isabelle Huppert.