'Upstream Color' gets its first cryptic trailer
Shane Carruth's long-awaited follow-up to 'Primer' will premiere at next month's Sundance Film Festival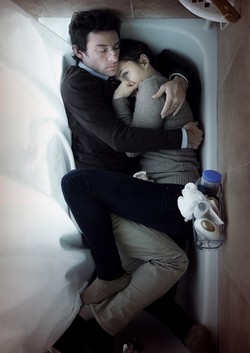 My, my, how time flies. It's been nearly a year since films like "Beasts of the Southern Wild," "The Queen of Versailles," "Searching for Sugar Man" and "The Sessions" premiered at the Sundance Film Festival, and now they're all competing for year-end awards attention.
Now, as writers like James Rocchi and yours truly make arrangements to cover next year's festival, Sundance has already gone about revealing their 2013 line-up, among which it was announced that "Upstream Color," Shane Carruth's first film since 2004's brain-busting "Primer," would have its world premiere.
Little is known about "Color" -- the given synopsis: "A man (Carruth) and woman (Amy Seimetz) are drawn together, entangled in the life cycle of an ageless organism" -- and the new
teaser trailer
is equally (and unsurprisingly) vague. We'll hopefully have more to share once we see the film in January; Apple also happens to give a release date of April 5th, 2013.