'Iron Man 3' To Film In China
Because of course it will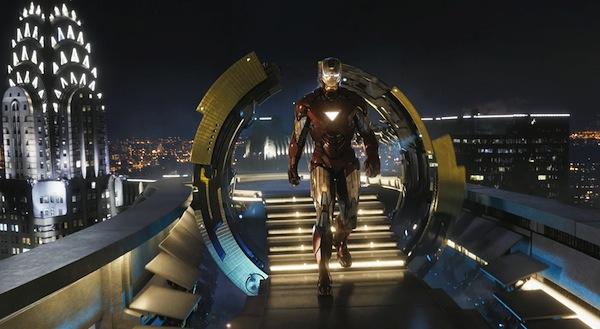 China's film market has the potential to dwarf the rest of the world's combined. If only because 1.3 billion people live there. Disney, parent company of Marvel, cannot ignore that stark reality.
Ergo, "Iron Man 3" will now be co-funded by a Chinese production studio, filmed partly in China, and heavily feature "Chinese elements" and a Chinese "story." At least according to Disney's General Manager for Greater China—who knew that job title even existed?—Stanley Cheung, in a
news conference attended by the AP
. All of which is to say, Ben Kingsley will definitely
not
be playing the Mandarin, who is a horribly offensive Asian stereotype, and exactly the sort of thing a Chinese audience doesn't want—or wouldn't be allowed, as per governmental "regulations"—to see.
How will Iron Man react to having to save only China, after having to save, oh, only the entire world in this summer's "Avengers?" Seems like somewhat of a comedown. Unless, you know, he doesn't save the world, but avenges it instead, because, you know, of that film's ubiquitous marketing... But we digress. We're guessing that billionaire industrialist Tony Stark, at least, would be able to appreciate the mercenary capitalism behind the move to exploit an emerging market. Maybe "Iron Man 3" will be satirical somehow, featuring some sort of meta-commentary on all this...? Just kidding! Expect explosions aplenty; some vaguely ill-defined, ethnic villains; and crass cultural pandering on the level of that recent, execrable "Karate Kid" remake.