'Bullet to the Head' Trailer: Sylvester Stallone Takes Out the Trash
The eighties are back?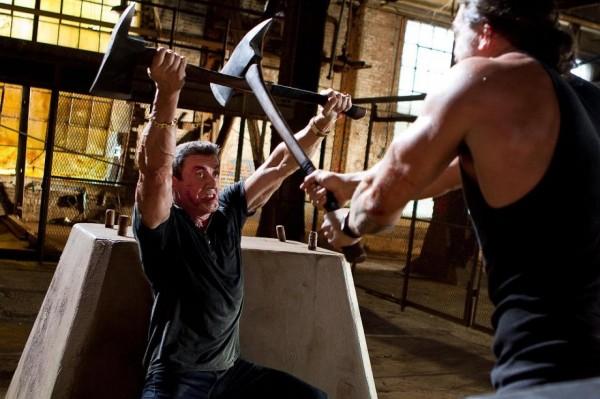 Have you missed Sylvester Stallone smacking around bad guys? Have you been itching for another mismatched buddy comedy? Have you been wondering why no one casts Christian Slater anymore? Do you miss the use of Foreigner's "Hot Blooded" played for amusement in films? In short, have you missed the eighties? We've got the film for you - and damn if this one doesn't look like a ton of fun.

Walter Hill's "Bullet to the Head" centers on - get ready for this - a mismatched pair who are united in pursuit of a common enemy. Stallone plays a hitman whose partner is murdered, and Sung Kang (who you probably recognize from the "Fast and Furious" franchise films) is an NYPD detective who - really, you'll never guess this - faces the exact same heartbreak. The two pair up to take down the bad guy at the heart of it all. Also, yes, Christian Slater is there. Does it sound insane? You bet, but if the film itself is half as fun as this first trailer, audiences are in for a truly good time at the movies.
The film is based on the French graphic novel "Du Plomb Dans La Tete" by Alexis Nolent. 
"Bullet to the Head" opens on February 1, 2013. Check out the film's first trailer after the break.