'Breaking Bad's' Aaron Paul to Star in 'Need For Speed'
Which is better than nothing, we suppose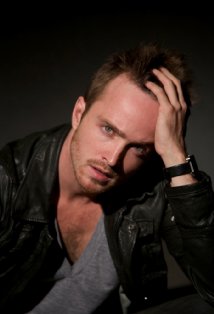 According to
Deadline
, DreamWorks Pictures has snagged Emmy winner Aaron Paul ("Breaking Bad") to play the lead in their upcoming video game adaptation/"The Fast and the Furious"-ripoff "Need for Speed." As huge fans of Paul's work on AMC, we are understandably excited by this news, and can only hope he brings his not-inconsiderable charisma, pathos, and energy to bear on whatever ridiculous storyline the filmmakers ultimately shoehorn into the film, which will otherwise be an inevitably unending parade of exploding super-cars and half-naked women. And hey, at least he's a better actor than Paul Walker.
Earlier rumors had pegged "John Carter" and "Battleship" star Taylor Kitsch as a possibility for the role. No doubt DreamWorks saw the box-office returns for the aforementioned films, threw up in their mouths, and then quickly moved on, looking to other possibilities. In which case, Kitsch's loss is Paul's gain. And more power to him.
"Act of Valor's" Scott Waugh has already agreed to direct the film, which would seem to at least guarantee it a certain sense of style and a refreshing realism usually absent from others examples of its genre. No word yet as to what the plot might be, or what type of exotic machinery Paul et al. might ultimately find themselves bombing around in. The film will ostensibly come out February 7, 2014.