Duh: Will Ferrell Joins Owen Wilson and Vince Vaughn's 'The Internship'
Not 'Wedding Crashers 2'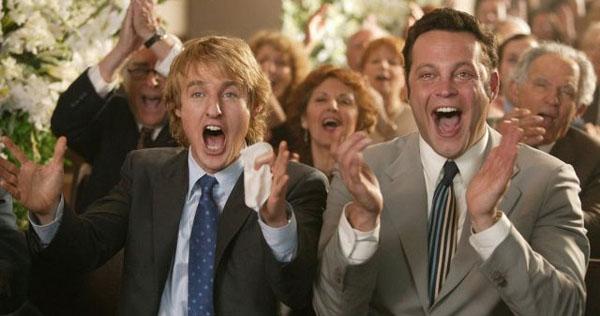 You will be shocked to learn that Will Ferrell has joined the cast of a comedic film that co-stars Owen Wilson and Vince Vaughn. No, we have not time-traveled back to 2005 and this is not a "Wedding Crashers" sequel (although, that possibility doesn't sound too bad), we're speaking of Shawn Levy's "The Internship."
Wilson and Vaughn have been set to star in the films for months, which sees them as "two old school salesmen who, finding themselves suddenly unemployed and passed-by in the digital world, try to reinvent themselves by becoming interns at a major tech company." Brace yourself for the hijiinks and foul-mouthed humor. Wait, did I say "foul-mouthed humor"? Enter Ferrell!
Variety
reports (via
ComingSoon
) that Ferrell will "cameo as Wilson's brother-in-law, who sells home electronics and has no problem making inappropriate comments about his attractive customers." That sounds about right.
"The Internship" is currently filming and is targeted to release sometime next year. The film also stars Max Minghella, Rose Byrne, John Goodman, Dylan O'Brien, JoAnna Garcia, Eric Andre, Josh Brener, Tiya Sircar, and Tobit Raphael.