Now You're Talking: Tina Fey and Amy Poehler to Host Golden Globes
The close friends and "SNL" vets follow a three-year stint by Ricky Gervais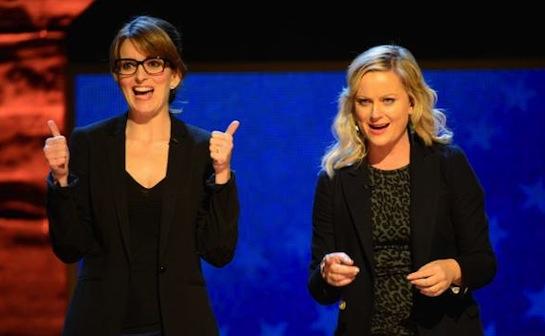 In one of the best moves ever taken by the oft-derided Hollywood Foreign Press Association, Tina Fey and Amy Poehler have been chosen by that organization to host the 70th Annual Golden Globes ceremony which will air on NBC on January 13, 2013.

The awards show, seen as a precursor to the Academy Awards, will, for the first time, take place after the Oscar nominations are announced on January 10. Some folks in Hollywood think the Motion Picture Academy changed the date specifically to steal thunder from the Golden Globes. While I will miss Ricky Gervais' relentless skewering of the scandal-ridden Hollywood Foreign Press Association, three years of that is probably enough. And I can't think of a more entertaining pairing than Fey and Poehler.
"The unparalleled comedic timing of Tina and Amy will surely have viewers wantint to tune in to see them in action," said HFPA president Aida Takla-O'Reilly in a statement. "The HFPA is thrilled to have the magnetic duo be a part of the show's 70th anniversary."
In addition to starring in their respective shows on NBC ("30 Rock" and "Parks and Recreation"),  the two women have made movies together and appeared on many classic "Saturday Night Live" sketches, including their brilliant turns as Hillary Clinton and Sarah Palin during the 2008 presidential campaign.