Report: Harrison Ford will appear in 'Star Wars: Episode VII'
Actor said to be reprising iconic role of Han Solo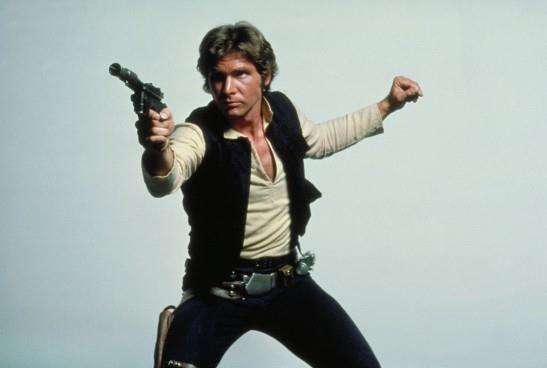 According to a report posted today (February 15), Harrison Ford is very close to returning as Han Solo in "Star Wars: Episode VII."
Ever since Disney bought LucasFilm late last year and announced that a new series of "Star Wars" movies would go into production, rumors have been flying about whether any of the original cast would appear, with reports circulating that Ford, Mark Hamill (Luke Skywalker) and Carrie Fisher (Princess Leia) had all had at least some discussions about the project with George Lucas.
Now the folks at
Latino Review
-- who are known for their scoops (they first revealed that Thanos would appear at the end of "The Avengers," for instance) -- have reported that Ford will in fact reprise his iconic role as the Corellian smuggler in "Episode VII." 
There are no details on how large his role in the movie will be -- since the script is not yet finished -- but apparently Ford, director J.J. Abrams, screenwriter Michael Arndt and LucasFilm head Kathleen Kennedy have all agreed that Solo will return. The site calls the news "official" and says that Ford's deal is "done."
Of course, nothing is truly official until it comes out of the press offices of Disney and LucasFilm, but the possibility of Ford participating in the movie has been confirmed by EW's Geoff Boucher. He
tweeted
, however, that Ford's deal is not done and "will not be for weeks and perhaps months."
Should Harrison Ford sign up for "Star Wars -- Episode VII"? How large a role would you like to see Han Solo play in the new generation of "Star Wars" films?
"Star Wars: Episode VII" is tenatively out in theaters in summer 2015.