Fan Bingbing to play Blink in 'X-Men: Days of Future Past'
Who, wait, what?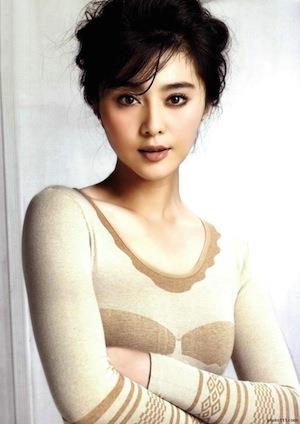 Fan Bingbing—whom we've been repeatedly reassured is an actual person, and not just a ridiculous collection of randomly chosen syllables—has reportedly been added to the cast of "X-Men: Days of Future Past." Fan speculation raged when director Bryan Singer posted a picture of the actress to his Twitter account, mostly centering around whether she would ultimately play Wolverine's well-known sidekick Jubilee. According to 
Deadline
, the pretty much as-yet unknown actress will actually play the character of Blink, a mutant who can transport herself or others at will. Nifty?
Bing: Fan Bingbing
|
'X-Men: Days of Future Past'
In related news, the character of Colossus will reportedly be back for the pre-sequel. And will presumably be played by the same bland beefcake dude as in "X-2" and "X-Men: The Last Stand." But never mind about that. The important take away here is, will Fan Bingbing be the breakout star of "Days of Future Past?" And is her name perhaps misunderstood? Unfortunate? Or awesome? And will she one day win the Imogene Poots Award™ for Lifetime Achievement? More details as they become available...