'Beasts of the Southern Wild' writer to pen new 'Secret Garden' film
Guillermo del Toro set to produce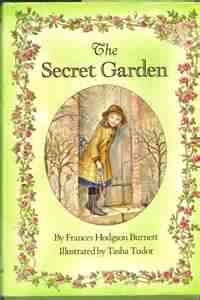 Playwright and screenwriter Lucy Alibar has just lined up her next project, and it's one that seems both perfectly in line with her sensibilities and sure to please an already built-in fanbase. Alibar was recently nominated for an Academy Award her work on Sundance and Oscar darling "Beasts of the Southern Darling," which she adapted with director Benh Zeitlin from her own play, "Juicy and Delicious." 
Deadline Hollywood
reports that Alibar will next adapt another story about a curious young lady with a vibrant interest in nature, as Universal Pictures has picked up her pitch for a new version of the beloved Frances Hodgson Burnett classic, "The Secret Garden." Not much is known about Alibar's new version of the film, but the outlet reports that "this project will take on its own original path from other stage and screen adaptations seen in recent years. Word...is that it will be set in the American South at the turn of the 20th Century." Burnett's novel is set in the early twentieth century in Yorkshire, England.
Alibar will reportedly "work closely" with Guillermo del Toro, who is producing the film alongside Mark Johnson, who also produced another Burnett adaptation, the 1995 Alfonso Cuaron-directed "A Little Princess."
Del Toro is not expected to direct the project, as the multi-hyphenate currently has his hands full with his upcoming "Pacific Rim" and its planned sequel, along with a number of other projects, including a stage musical of his "Pan's Labyrinth," the feature "Crimson Peak," and the television series version of his own novel "The Strain." Del Toro also has a predilection for getting attached to films that he ultimately leaves or that never happen, so even if the filmmaker had signed on to helm this new "Secret Garden," it would not have been a guarantee of his work by any means.