On Location With 'Beautiful Creatures'
A quick look at this upcoming movie based on the popular young-adult book series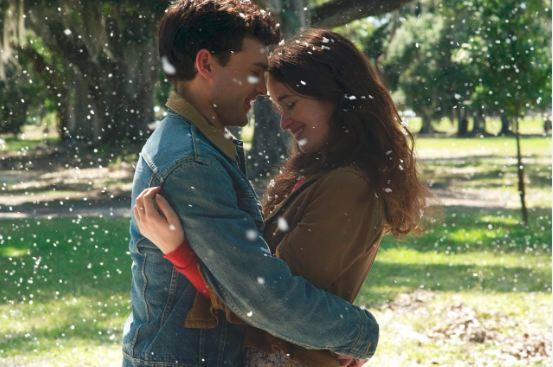 By Minh Nguyen
Special to MSN Movies
MSN Movies recently had the opportunity to visit the set of "Beautiful Creatures," a new film based on the young adult novel authored by Kami Garcia and Markaret Stohl.  The book, a best seller is the first book in the young-adult fantasy series -- The Caster Chronicles. The movie based on the first book has some major star-power including Jeremy Irons, Emmy Rossum, Margo Martindale.
MSN Movies visited the set on a very hot May day in Lousiana and had the chance to visit the crew filming on location in a key spot from the story and watched some key scenes being filmed outside of a beautiful old home. Be sure to check out the movie's official Facebook page for photos and the latest information from the movie.
The story follows Ethan Wate(Alden Ehrenreich) who meets the girl of his dreams (literally) when Lena Duchannes (Alice Englert) arrives in his town to live with her reclusive unlce Macon Ravenwood (Jeremy Irons). She brings a much needed excitement to his otherwise boring life with her strange powers. The couple find that they share some commonalities and deal with others from their town who don't take to newcomers or meddling teens.
The scene that was being filmed on the day of our visit was outside of a maganificent old home. Actors were all over the place in amazing and elaborate costumes. Between takes, we had the opportunity to speak to much of the cast, including Emmy Rossum (Ridley Duchaness), Alice Englert, Alden Ehrenreich and Margo Martindale (Aunt Del).
Our complete set visit including those interviews will be available closer to premiere date.
"Beautiful Creatures" is out in theaters February 13th, 2013.