You'll be shocked to know that 'Paranormal Activity 5' will arrive next Halloween
Gasp!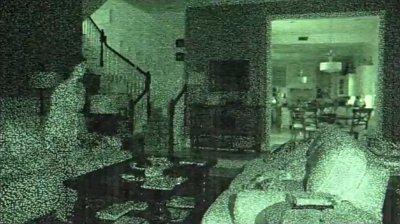 Attempt to hide your shock, surprise, and awe - Paramount Pictures' massive franchise, "Paranormal Activity," is not only churning out a fifth film, but one that will arrive in time for Halloween. "Paranormal Activity 5" will hit theaters on October 25, 2013, the fourth film in the franchise to occupy late October on the release calendar (only the first film did not open in October, hitting theaters on September 25, 2009). Your Halloween plans are safe now, Hitlisters.
Details on the project are so scarce that they're really, dare we say, nonexistent. It's unknown if "Paranormal Activity 3" and "Paranormal Activity 4" directing duo Henry Joost and Ariel Schulman will return for this next outing (though that seems like a safe bet) and its plot details have been kept under wraps (though it seems like another safe bet to assume that it will continue the storyline that's run through the previous four films, because, well, sequels). 
The franchise notoriously toys with timelines (if you were to watch the films in a linear fashion, you'd have to watch the third film first, followed by a mix between the first and second films, followed by the fourth entry), so it will be interesting to see just when this next entry will be set. Also worth waiting to find out? Just what piece of technology the film seizes upon to deliver some scares, as the franchise has run the gamut from camcorders to security tapes to video game systems.