'Red Dawn' Remake Reminds You It Still Exists With New Poster and First Trailer
Hutcherson and Hemsworth return to take on North Korean villains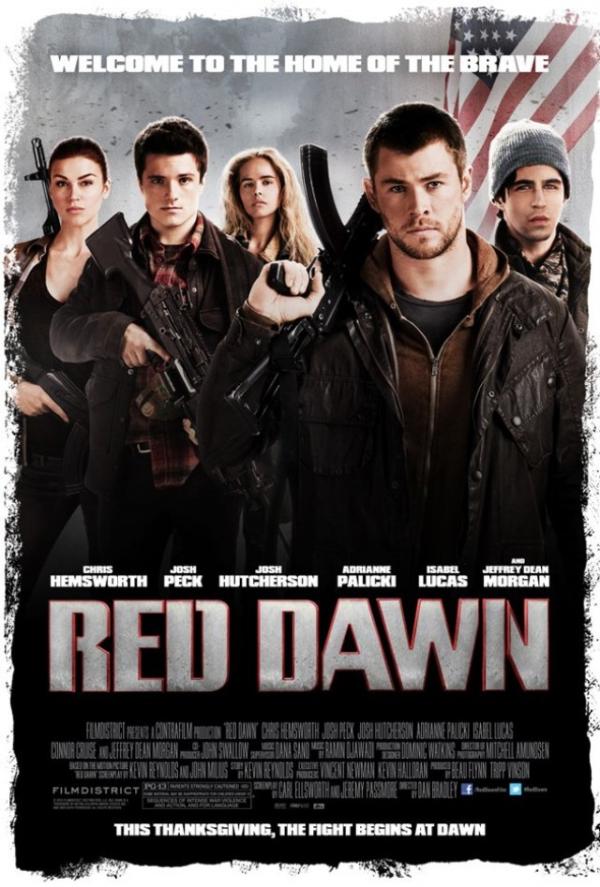 A lot has changed since Dan Bradley's "Red Dawn" remake was filmed back in 2009. Back then, Josh Hutcherson had not yet played Peeta in "The Hunger Games" (in fact, the book had been out for just a year and it wasn't even known that the series would get the film treatment). Chris Hemsworth hadn't been cast as Marvel superhero Thor, star of both "Thor" and "The Avengers." And, also, the villians of the film were the Chinese. Oh, and everyone involved with the film probably just assumed it would be coming out in 2010.
Cut to 2012. Hutcherson and Hemsworth are both now the stars of giant franchises. The film is finally getting released. Oh, and those villains? It's the North Koreans now, with any sign of Chinese propaganda wiped out via CGI (though, of course, that doesn't change the fact that actors picked to portray Chinese people are apparently just interchangeable for North Korean people, at least according to the makers of "Red Dawn"). Sounds great, right? Sounds like trainwreck (and an offensive one to boot).
In any case, "Red Dawn" is finally hitting theaters, and to remind moviegoers as such, we've now got both a poster and a first trailer for the film. Take a look, and remember that this exact same film was made back in 1984.
"Red Dawn" will open on November 21. Check out the film's first trailer, thanks to
Yahoo! Movies
, after the break.
Are you sure you want to delete this comment?