Adam Sandler postpones comic western 'Ridiculous 6' in favor of untitled rom-com
May reunite with '50 First Dates' co-star Drew Barrymore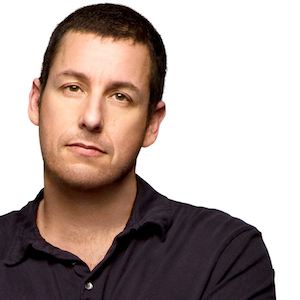 According to
Deadline
, Adam Sandler has backed off of a potential competition with Seth MacFarlane's "A Million Ways to Die in the West" by postponing his own proposed comic western, "Ridiculous 6." Instead, Sandler will reportedly fill his time with producing and staring in an as-yet untitled romantic comedy, possibly with his "50 First Dates" and "Wedding Singer" co-star Drew Barrymore. The premise? "After a disastrous blind date, Jim and Lauren find themselves, each with their kids from a previous marriage, stuck together in a resort for families." Which sounds like "Couples Retreat" crossed with "Yours, Mine, and Ours," surely a winning combination.
"Ridiculous 6" will ostensibly still happen—although who knows when—but this move will likely preclude it from any direct competition with/comparisons to MacFarlane's more high-profile "Ted" follow-up. Which we can't help but find disappointing, since we love all those "Antz"/"A Bug's Life" and "Volcano"/"Dante's Inferno" match-ups. Besides, it's so unlike Sandler to step away from a fight. Is he really conceding the bro-comedy crown to MacFarlane? Say it ain't so, Adam! As for this new rom-com? Well, Sandler and Barrymore have a long history of bringing out the best in each other, so we can only hope for the best...
Are you sure you want to delete this comment?