'Magic Mike' International Trailer Reveals More (Emotionally) of Steven Soderbergh's Stripper Tale
Alex Pettyer will learn from the best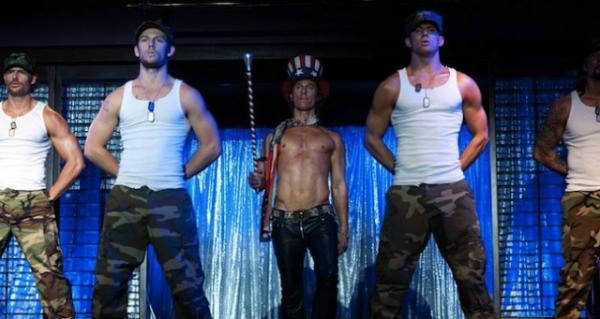 Steven Soderbergh's "Magic Mike" can go one of two ways: it can be a fabulously bizarre slice-of-life that delights audiences and makes uses of its all-star cast, or it can just be a weird movie about male strippers, a laughable big screen Chippendales. The film's first trailer, which focused on one of the film's love stories and Channing Tatum's big dreams (of professional wood-working, of all things) seemed to point to the latter - a disappointment. And yet, a second (international) trailer for the film has been released, and while it makes use of many of the same shots (and even that pounding Rihanna song which does fit in quite well with some of the film's aesthetic) as the first trailer, there's something different about the tone, and that's a very good thing.
This time around, the focus is shifted to Tatum's new best friend, played by Alex Pettyfer. "Magic Mike" has long been touted as being based on Tatum's own experiences as a young male stripper, with Tatum assuming a mentor role and Pettyfer playing the bright-eyed and bushy-tailed newbie learning the ropes. This trailer gives us our first good look at Pettyfer's struggles in entering the wide world of male stripping, and it works to solid effect. Suddenly, there's some real emotion to the film. 
The film also stars Matthew McConaughey, Cody Horn, Olivia Munn, Matt Bomer, Riley Keough, Joe Mangianello, Kevin Nash, Adam Rodriguez, and Gabriel Iglesias.
"Magic Mike" opens on June 29. Check out the film's new international trailer after the break.