Interview: Cillian Murphy Is a Non-Believer in 'Red Lights'
The Irish actor relished the chance to work with Robert De Niro and Sigourney Weaver in this psychological thriller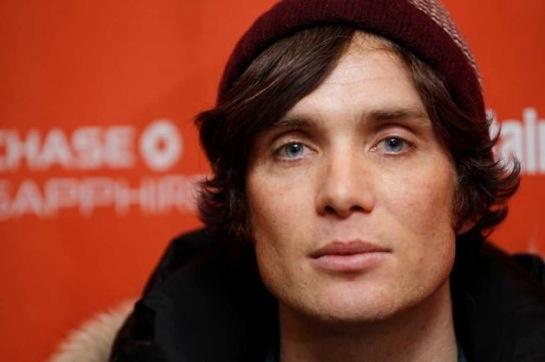 Irish actor Cillian Murphy (pronounced "Killian," not "Sillian"—"Only Americans seem to get that wrong," he told me) may be best known to movie audiences for his role as Dr. Jonathan Crane (aka the Scarecrow) in the first two films of Christopher Nolan's Batman trilogy. He also had key roles in Danny Boyle's "28 Days Later" as well as last year's sci-fi thriller, "In Time." An accomplished stage actor, Murphy just finished an award-winning run in London's West End and on Broadway in Edna Walsh's one-man show, "Misterman."

Murphy jumped at the opportunity to star in Rodrigo Cortés' "Red Lights" opposite Robert De Niro, Sigourney Weaver, Elizabeth Olsen, and Joely Richardson. Murphy and Weaver play a pair of paranormal researchers who spend a lot of time debunking psychics and others who claim that they've had supernatural experiences. But when the legendary blind psychic Simon Silver (De Niro) comes out of retirement after 30 years, his once-fearless adversary, Margaret Matheson (Weaver) urges her protégé Tom Buckley (Murphy) to back off. Suspecting that the charismatic Silver was involved in the mysterious death of a vocal critic three decades earlier, she considers him far too dangerous to confront. But Buckley is determined to discredit the psychic, setting in motion a battle between science and the supernatural that keeps audiences guessing until the very last frame.
I sat down with Cillian Murphy in Los Angeles and enjoyed hearing him speak in his natural Irish brogue (his American accent in the film is impeccable).
MSN Movies: Were you interested in paranormal phenomena before you took on the role of Dr. Tom Buckley?
Cillian Murphy: No, not in the slightest! As I researched that world I began to get fascinated by it but I tend to have a boringly rational outlook on life. I guess I'm so interested in living in the moment that I have very little interest in other dimensions!
As much as I appreciate the efforts of scientists like the characters you and Sigourney Weaver play to expose blatant charlatans, don't you think the "rational" contingent can be just as extreme and dogmatic as the "believers?"
Absolutely! I think Rodrigo was very keen to not ridicule either side in this movie and to not point any fingers. One of my favorite scenes is the TV debate that you seen in the film where each of the camps is given an eloquent and articulate representative to talk about their ideas. Isn't it interesting that it's the rational Margaret Matheson who becomes emotional and storms off? I think you're right—both camps can become equally fanatical and dogmatic, which apples to people in all professions and walks of life. Just look at the political world!
It must have been a thrill to work so closely with Sigourney Weaver.
Man, she's just amazing. People might think working with her would be a bit intimidating but when you you meet her you quickly realize that she's the least intimidating person imaginable. She's so sweet and warm and caring—one of these people that if she's in a room she wants to make sure everyone's okay. We got on really well and spent a lot of time together. I hope the fun we had transfers to the screen. It's a pretty unique relationship Rodrigo has written—a platonic relationship between an older woman and younger man. She's like a mother and a mentor to Tom Buckley.
I'm guessing her style is very different from De Niro's. Did he tend to inhabit the role of eccentric Simon Silver on and off the set?
I think people exaggerate all that "method" stuff— it's the end result that counts, isn't it? His presence is the thing. De Niro walks into a room and you can feel it. And you put a camera on that and it's magnified tenfold! I had no dialogue in my first scene with him, I just had to watch him give this long speech. So I had the pleasure of sitting there watching Robert De Niro do all these different takes, it was incredible, I'll never forget it. You can't help but learn from these people, it's like an acting university, just extraordinary.
So would he do the speech differently each time and try different things?
Yes, he was just so open to it, just so present and IN it. Every take was surprising and fascinating to watch. I was supposed to just look intimidated and impressed during the scene so there was no acting there on my part!
What do you hope people take away from this film?
What I love about the film is that it has people talking, it tends to elicit very strong, very subjective points of view from different people and I like that. I think it's a smart movie. We're always in danger of underestimating the intelligence of audiences and I don't think this film does that.
As audience members, we always bring our own baggage, our own beliefs into the theater with us, don't you think?
You've got to! For me having all the answers at the end of a movie is not what I'm looking for. I think the acid test for a movie is if I'm still thinking about it two days later, if it's left some kind of emotional residue in me, whatever that may be.
What's next for you?
Well, I've been working solidly for a year, I've been doing this play called "Misterman" that was in London and New York, I just finished it about two weeks ago. I made another movie that will be out later this year called "Broken" with Tim Roth, but for now I'm taking a little break!
("Red Lights" is playing in select cities.)