'Gangster Squad' Sets Up Reshoots in Chinatown
The crime flick saw its September release delayed to January in the wake of the Aurora tragedy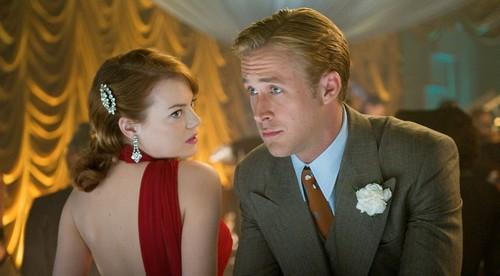 On July 20th, the day of the tragic shooting in Aurora, Co., the trailer for Warner Brothers' upcoming "Gangster Squad," starring Josh Brolin, Ryan Gosling, Emma Stone and Sean Penn, was attached to many prints of "The Dark Knight Rises." As the preview showcased a scene in which mobsters shoot up a movie theater from behind the screen, it was soon yanked from theaters and online.
As for the film itself, "Squad" was pushed back from its release this Labor Day to next January, and rumors of reshooting the theater scene in question -- reportedly a critical part of the film's climax -- began to circulate. Now, with reshoots lined up for next week, 
The Hollywood Reporter
confirms that the third-act shootout will instead take place in Chinatown.
In every way, it's the studio hedging their bets that a moviegoing audience unaware of the film's very unwitting parallels to real-life violence might see the release as insensitive. On the other hand, is it appropriate to compromise any artistic endeavor for the sake of one madman's actions? Would "Inglourious Basterds" have been pulled for theaters and/or somehow altered had this happened in 2009? Should all copies of "God Bless America" now be taken off shelves?
Hitlisters, we welcome any and all civil thoughts on the matter. If you're still interested in the film, would the theater scene have put you off seeing it? If you weren't, does this change make "Gangster Squad" any more appealing?

They should ABSOLUTLY keep the original scene.  I was very excited about this movie long before the theater shooting.  I will wait for the directors cut on DVD before I see this movie in theaters if the  studio is going to chop up and possibly ruin an otherwise new take on the "Gangster " genre.  This movie went from blockbuster hit to movie bomb.
Are you sure you want to delete this comment?