Tina Fey chooses 'The Nest' as '30 Rock' follow-up
May be joined by 'Picture Perfect' director Jason Moore on the project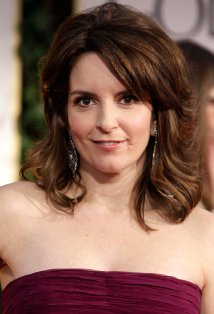 "30 Rock" fans bemoaning their suddenly Liz Lemon-free existence may have reason to celebrate: according to
Deadline
, "Pitch Perfect" director Jason Moore is in negotiations to join forces with Tina Fey on "The Nest," an upcoming comedy from Universal Pictures.
The project, scripted by longtime "Saturday Night Live" writer Paula Pell, ostensibly tells the story of two 30-something sisters who return home to find their parents' house put up for sale, and subsequently embark upon a lost weekend of debauchery, sibling rivalry,
and—possibly—familia​l
reconciliation? Comedic hijinks invariably ensue. Doesn't sound like a particularly, er, promising premise, but Fey's presence as both star and producer is certainly a huge reassurance.
Moore is reportedly in high demand these days due to "Pitch Perfect" somehow making a bazillion dollars worldwide. How? Industry prognosticators and snarky internet commentators alike are baffled; either Anna Kendrick is the secret breakout star of the "Twilight" franchise, and has more box office pull than we thought, or...
What do you think, Hitlisters? Has anyone seen "Pitch Perfect," and was it any good? Who is Jason Moore, really, and does he have any talent? And is Tina Fey a comedic genius, or just a national treasure? As always, let us know in the comments, or tell us on MSN Movies 
Facebook
 and MSN Movies 
Twitter
.
Are you sure you want to delete this comment?