Back down the rabbit hole: Disney hires writer for another 'Alice in Wonderland'
Disney sets up yet another sequel to a poorly reviewed moneymaker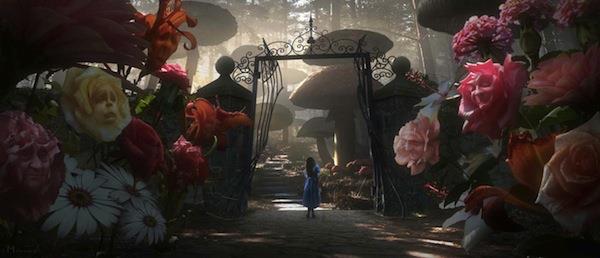 On the heels of news that Disney is looking to get back onto the "Tron" grid comes the completely unsurprising, basically no-duh,
how-the-heck-did-thi​s-not-happen-sooner
report that the studio is also readying a sequel to its gigantic smash hit from 2010, Tim Burton's "Alice in Wonderland."
Variety
reports that the studio has hired screenwriter Linda Woolverton to write another entry into their apparent franchise. 
Woolverton previously wrote the screenplay for the first film, but she's got far more impressive Disney credentials under her belt beyond the tremendously hollow, overly CGI-ed outing that ended up being a worldwide hit. She recently penned Disney's new take on the Sleeping Beauty tale, "Maleficent," and has also written their  "Beauty and the Beast," "The Lion King," and "Homeward Bound: The Incredible Journey," with contributions to "Mulan" and "Aladdin."
There is no word as to the plot of the new film, but we'll hazard a guess that it will be set in Wonderland and will star Alice. There is also no indication that Burton will return to direct, and who of the original cast (including Johnny Depp, Mia Wasikowska, and Helena Bonham Carter) will come back to play in the fantastically fake world created in the first film. As unsatisfying as the first film was, Woolverton and Disney still have a chance to craft a new project with the humor and emotional center Burton's film so desperately lacked.
"Alice in Wonderland" made $334 million in domestic returns but, combined with a ravenous international box office, ended up breaking the one billion dollar mark handily (the film ultimately made a stunning $1,024,299,904 and is the number twelve all-time earner). Despite being a tremendous financial success for Disney, the film was generally not well-received by critics, and it currently holds a 51% Fresh rating on
Rotten Tomatoes
.