Interview: Alison Klayman, Director of 'Ai Weiwei: Never Sorry'
The vital connections between art, culture, and politics are brought home in this inspiring and suspenseful documentary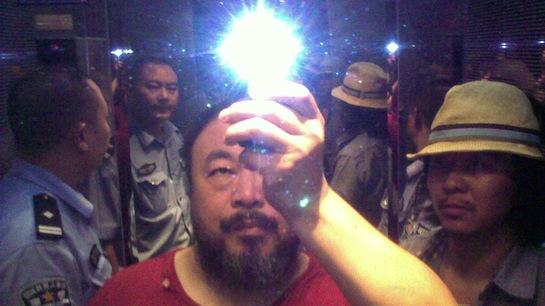 Chinese artist and activist Ai Weiwei was recently named #1in ArtReview magazine's annual Power 100 list. This decision didn't go over too well with Chinese authorities. While the artist is revered in international circles for his sculptures, installations, photography, films, and architecture projects, he has recently been targeted by his government on trumped-up tax-evasion charges and remains unable to leave the country.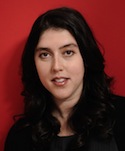 Alison Klayman's fascinating documentary, "Ai Weiwei: Never Sorry" begins in 2008 when Ai was still free to travel around the world and exhibit his extraordinary artwork. A master of social media, Weiwei never hesitated to openly criticize the Chinese government's human rights policies and other scandals such as the cover-up of the shoddy construction of schools that had disastrous consequences during the 2008 Sichuan earthquake.
While showing what it's like to be an artist under a particularly repressive regime, Klayman's film also demonstrates the power of art to inspire social and political change in any society, including our own. "Ai Weiwei: Never Sorry" is a perfect documentary in the way that it compels viewers not only to take an interest in what's happening in China today, but also to better understand the intersections between art and politics right here at home. I left the film inspired by the brilliance of Ai Weiwei's work and convinced of the importance of art in in our world. Alison Klayman's film won a Special Jury Prize at Sundance and is now in theaters. I spoke with her in Los Angeles.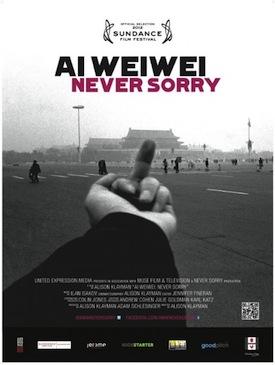 MSN Movies: Is it true that you sort of fell into this story by accident?
Alison Klayman: Yes! I wish I could say I saw Ai Weiwei from afar and went to China to meet him, but that's not the case at all! I went to China after I graduated from college. I had all kinds of jobs—I worked on a Jackie Chan/Jet Li movie, I worked in a private wine bar, I worked on a Beijing Olympics website, and so on. Fast forward to 2008—my roommate was curating an exhibition of Ai Weiwei's New York photographs. That's how I first got to know him, from the thousands of images he took while he was living there. My roommate said it would be great if they had a video to accompany the exhibition and asked if I wanted to do it. So I went with her to meet Weiwei one day and that's how it started!
How soon did that video morph into this documentary?

I spent a few weeks with him and what we talked about quickly went far beyond the scope of his time in New York! We talked about censorship and his blog which was pretty popular—this was before it was shut down.
So the wheels started turning in your head that there was a lot more here than a video for a museum?
Exactly. When I look back at that footage, some of the best questions came during those first weeks because I knew nothing and was so wide-eyed! I think because of that, he answered all my questions very frankly. I'd say, "So how come you're not in jail? How come you're so fearless? How come you're able to do these things? It seems like other people have been punished for a lot less!" And what's so eerie is that in 2008, he basically predicted exactly what would happen to him, it just took a few years! He knew he wasn't really safe, that ultimately any citizen in China can have the power of the state leveraged against them.
What was remarkable to me in watching the documentary is that even in the United States some of his work would be considered extremely provocative.
Absolutely! I love that the film makes people reflect on their own relationship to their government, no matter where they live. For me that's very exciting. I want people to have a clear-eyed picture of China but not as some "evil, other place." I mean, it's a place with a lot of problems and relatively speaking, it certainly differs from the situation in this country—but we're not at all immune here to people being afraid to speak out about important things, whether it's because they think they can't change anything or they think that speaking out will get them in trouble.
Were you concerned that your film might put Ai Weiwei at greater risk?
I was always conscious of how the documentary could potentially impact him, but at the same time, Weiwei was often putting his most controversial stuff out there in real time. Every time I worried that he might not be comfortable with something I shot being in the film, he'd go and put it online himself! To be honest, the thing I was the most nervous about in the film was that shot  of him taking off the policeman's sunglasses.  Even in the United States, that could be construed as an assault of a police officer. I decided to leave it in but show the cut to Weiwei before we went public with the film at Sundance. Well, he didn't ask to change a single thing, and even put that video up himself!
His blatant criticism of the Chinese government was thrilling and almost scary to watch. Can you explain why they did leave him alone for so long?
That was the delicious tension of the whole story. I think a lot of people like to paint a very black-and-white picture of the repression and authoritarian censorship in China, but there's actually a lot of gray in there! It's kind of a mystery. The film shows how Weiwei was illuminating truths about the real ills of that society and how they can put anyone in jail or make anyone disappear, but at the same time he was traveling the world as an internationally famous artist. I was trying to understand how that was possible myself. I was pretty sure that part of the answer was that he's an artist, part of it was because China is so unpredictable, part of it was because he comes from a privileged background, and part of it was because he did have an international following. Our real challenge was how to show that he really was at risk. I worried that people might think he's a blowhard because he's talking about all these problems and yet his life wasn't so bad.
And then came April 3, 2011, when he was detained and disappeared for over two months.
Yes, we were in the middle of editing the film in New York when that happened. I remember thinking, "Oh, China, you've just really simplified this story!" So many people said to me then, "Boy, this is great for your film!" Of course, not only did I not want anything bad to happen to him, I was also ready to show a more complex story. I think the situation in China IS complicated, and that Weiwei's detention doesn't erase all those years when he was moving freely. I went back and shot more once he was released but we didn't reconfigure the whole movie.
As a viewer, I found it heartbreaking when he first got  released and refused to talk to the press. Obviously they had threatened him in some way and he had agreed to lay low. But then a few months later he was talking and tweeting and criticizing the government again. How did he get away with that?
He's always pushing the boundaries, that's just who he is. The problem is that his life is qualitatively different right now—he still can't leave the country. He asked for his passport back recently and they said no, that there are too many ongoing investigations. They want to keep him under their thumb and his life is very different than it used to be. But on the other hand, last fall  he wrote a piece for Newsweek called "Beijing Is a Nightmare City!"
Do you think he worries that the government may try to silence him in a more permanent way?
I think he believes that there's no limit to the government's power in China but  I think he also believes that there's no limit to the power of art in opening people's minds. I think the government's biggest concern right now is to limit Weiwei's impact on his domestic audience, they can't control things as much internationally. They're pressuring him not to do interviews and he's done a lot less in the past year but when the news came down yesterday about his continued tax evasion charges, there were a ton of foreign journalists reporting from his house. 
Is the Chinese government aware of your documentary?
I guess so. Did you hear they pulled their delegation from the Sheffield Doc Fest last June? They cited my film and another one called "High Tech, Low Life" by Steven Maing which is a great documentary about these two Chinese citizen-journalist-b​loggers.
I bet the people in that delegation were bummed!
I know! At the last minute the government asked the festival to pull those two films and, of course, they refused. So suddenly the delegation had a limited number of trips they could take to Europe and were so sorry that they weren't able to come!
And yet the film is getting seen all over the world. What are your ultimate hopes for it?
I have two dreams. The first is that the film appears in bootleg stands in China. When that happens, I'll be very happy. The second is that Weiwei himself can come to some of the screenings—maybe even to the Oscars next year if we're lucky enough to be nominated. I can imagine him getting fitted for a tux. Now that would be very exciting!
"Ai Weiwei: Never Sorry" is showing in select cities. Click here for information about a special social media campaign for the film.