'On the Road' Adaptation to Finally Hit Theaters This Fall
Film will world premiere at Cannes Film Festival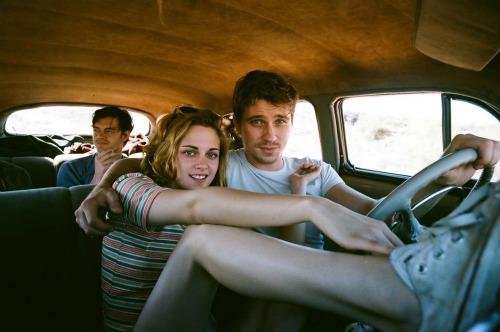 After years in development and months of being actually finished, the cinematic adaptation of Jack Kerouac's classic novel, "On the Road," has finally been purchased and set for release.
Variety
reports that AMC Networks has acquired all U.S. distribution rights to Walter Salles' film, and they will release the film jointly by the company's film distribution labels IFC Films and Sundance Selects in the fall.
Based on Kerouac's fictionalized account of some of his own experiences, the film stars a cast filled with rising talents, including Garrett Hedlund as Dean Moriarty (based on Neal Cassady), Kristen Stewart as Marylou, Kirsten Dunst as Camille, and Sam Riley as the Kerouac character, Sal Paradise. Amy Adams, Elisabeth Moss, and Viggo Mortensen also co-star in the film. The book is widely considered to be Kerouac's best and it is a central piece of fiction when it comes to the Beat Generation. While the film has been completed for some time, the outlet reports that it's languishing without a release is
not
due to any poor work, but because its "two-hours-plus length and nebulous narrative will make it a challenge to market to mainstream" audiences. In fact, Variety also reports that the film contains "awards-caliber performances and cinematography," so fans of Kerouac should get ready for something special with this one.
The book was penned in 1951 and published in 1957. Francis Ford Coppola optioned Kerouac's novel in 1978, and has gone through various incarnations of directors-writer-cas​t combos ever since. Salles and screenwriter Jose Rivera got the project in 2005 and "On the Road" started production in 2010. The film will have its World Premiere later this month at the Cannes Film Festival, so expect to hear word soon about how the finished product has turned out from even more people.
You can check out the film's official trailer, released a few months back, after the break.

Are you sure you want to delete this comment?