HBO Tosses Out Small Screen Take on 'The Corrections'
Jonathan Franzen's book too complicated for both film or television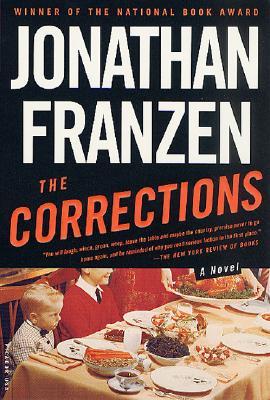 While a premium cable channel's decision to not move forward with a pilot for a new series isn't exactly prime Hitlist news, when it's a series packed with cinematic talent and a rich narrative
and
it's a project we've been following for months and months, it deserves a mention. Back in September
there were rumors
that filmmaker Noah Baumbach was readying a small screen adaptation of Jonathan Franzen's lauded novel "The Corrections" for a potential HBO series. After years of development by producer Scott Rudin, such news seemed to be a move in the right direction - and when HBO started casting for the project a month later, all seemed well. 
Ultimately, the series pulled together a cast made up of significant talents, all of different experience and fame levels, but all best known for feature film work. Chris Cooper and Dianne Wiest were set to play the elder Lamberts, heads of a severely dysfunctional and fractured family, with Ewan McGregor and Maggie Gyllenhaal on board to play two of their three children. Greta Gerwig and Rhys Ifans were also signed on for unspecified roles. But now
Deadline
reports that HBO will not be putting the Lambert tale on screen, with the blame placed squarely on a familiar problem - making the complicated, time- and place-jumping, multiple narrative story make sense. The outlet reports that "attempting to bring Franzen's book to the screen — something that had been tried unsuccessfully on the feature side for a decade — was considered a big swing. Word is HBO...liked the performances but the decision came down to adapting the book's challenging narrative, which moves through time and cuts forwards and back. While that works in the novel, it proved difficult to sustain in a series and challenging for viewers to follow, hampering the potential show's accessibility."
There's no word yet on if the project could potentially move to another network, but given producer Rudin's dedication to adapting the material (he first set the project up at Paramount with director Stephen Daldry and screenwriter David Hare in 2002), it would be surprising if this is the end of "The Corrections."
Have you read the book? Do you think it could work as a film or a television series?