New on Netflix Instant: Remakes of 'Footloose' and 'Coma' now available
Plus Steven Soderbergh's 'Out of Sight,' the British drama 'Bloody Sunday,' cult comedy 'Harold and Maude' and more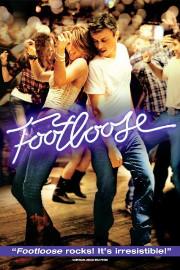 "Footloose" (2011), the updated remake of the innocent 1984 teen rebellion hit, casts dancer/actor Kenny Wormald in the role of the hipster urban kid dropped into a southern small town and "Dancing With the Stars" veteran Julianne Hough as the wild child daughter of the town preacher. MSN film critic James Rocchi appreciates "that remake director Craig Brewer adds just enough sweaty, soulful Southern funk that his  "Footloose" has a little wiggle in its hips as it goes through the motions." More on Videodrone here.
"Coma" (2012) reworks Robin Cook's novel (and the 1978 film version) for the 21st century of medical experimentation and corporate ethics. Lauren Ambrose is the medical intern who stumbles on a conspiracy and the supporting cast includes Geena Davis, Ellen Burstyn, James Woods, and Richard Dreyfuss. Videodrone's review is here.
Also arriving immediately after their respective disc releases: "Elena" (2011) from Russia and "Polisse" (2011) from France.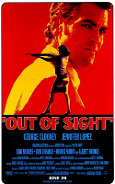 Steven Soderbergh's "Out of Sight" (1998), starring George Clooney as a sweet and personable bank robber and Jennifer Lopez as a smart, sexy, and oh so cool Federal Marshall, never aspires to be anything more than it is: a sexy, stylish romance wrapped in a pulp caper film. It simply aspires to be the best of its kind and succeeds, thanks to Scott Frank's delicious dialogue and Soderbergh's adult sensibility and idiosyncratic style.
"Bloody Sunday" (2002) takes a docu-reality approach to the real-life events that left 13 Irish protesters dead, killed by British soldiers, during a protest march on Sunday, January 30th, 1972. The harrowing drama was the breakthrough film for director Paul Greengrass, who went on to make "United 93" and two "Bourne" sequels with the same immediacy.