Rupert Grint takes to the skies in 'Into the White' trailer
Stick with me here: some Brits and Germans walk into a Norwegian cabin...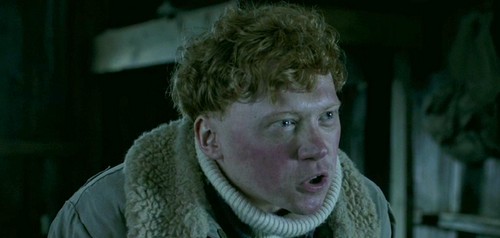 Let's take a look at the post-"Harry Potter" legacy of its stars, shall we? Daniel Radcliffe has done alright by himself so far between last year's "The Woman in Black" and the upcoming "Kill Your Darlings." Emma Watson would seem to be going the indie cred route with supporting turns in "My Week with Marilyn" and, more endearingly, "The Perks of Being a Wallflower," with roles in new films from Sofia Coppola and Darren Aronofsky on the horizon.

Then there's Rupert Grint. He had a part in the reportedly D.O.A. Sundance selection, "The Necessary Death of Charlie Countryman," and to judge from
this trailer
for "Into the White," he's finally dropping his reliable fluster as one of two RAF pilots shot down over Norway in WWII, only to shack up with the very German pilots who shot them down. We'll see if the close-quarters drama (based on a true story, mind you) might result in a broader career path for Mr. Grint when "Into the White'' hits VOD on March 7th and theaters on April 12th.