'Madea's Witness Protection' Giveaway
Enter to win a gift pack filled with DVDs and goodies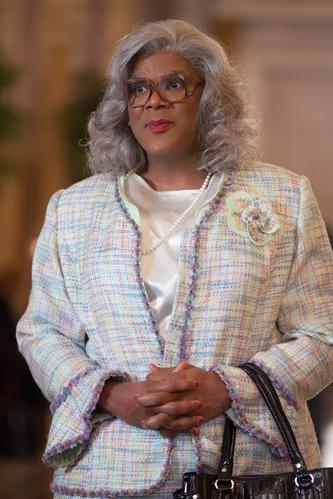 In honor of the premiere of "Madea's Witness Protection," MSN Movies is giving away a fun gift pack filled with prizes.
Written and directed by Tyler Perry, America's favorite brash, no-holds-barred granma returns to the big screen in an outrageous culture clash comedy starring Eugene Levy, Denise Richards and Doris Roberts.
Bing: 'Madea's Witness Protection'
Enter to win by following these steps:
1. Like MSN Movies Facebook and follow MSN Movies Twitter
2. Tweet and comment the following message: I want to win the @MSNmovies #WITNESSPROTECTION prize pack!
3. Stay in touch with MSN Movies Facebook to see if you've been selected as the winner!
Entries are accepted until Friday, June 29. Good luck, MSN Movies fans!
"Madea's Witness Protection" opens in theaters on June 29th.
Are you sure you want to delete this comment?