An even more vroom-tacular trailer for 'Fast & Furious 6'
On the heels of the Super Bowl tease, an extended preview for the blockbuster-to-be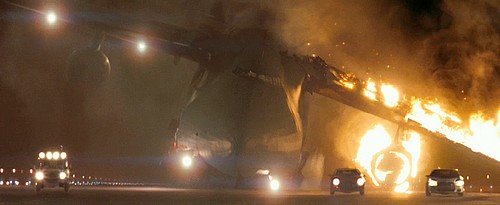 When the minute-long "Fast & Furious 6"
TV spot
came out of left field to win the Super Bowl on Sunday night -- sorry, Ravens -- a friend of mine wondered aloud how Universal was possibly going to fill a traditional
two-and-a-half-minut​e
trailer with equal promise of awesome action. So leave it to the studio to drop an extended trailer that runs even longer than usual and still left us pumped for two more hours of rubber-burning, gravity-defying madness.
As directed by franchise savior Justin Lin ("Fasts" 3-5), "Fast 6" -- or "Fix" -- reunites Dominic Toretto (Vin Diesel) and Brian O'Conner (Paul Walker) with Agent Luke Hobbs (Dwayne Johnson) as they team up to take down the vaguely devious Owen Shaw (Luke Evans). That means Tyrese Gibson is back, along with Jordana Brewster, Sung Kang, Ludacris and, as improbably teased after the "Fast Five" credits, the seemingly deceased Michelle Rodriguez. New to the fold: established ass-kickers Gina Carano ("Haywire") and Joe Taslim ("The Raid: Redemption").
But enough chatter. We'll let the trailer below say it all. "Fast & Furious 6" will change the face of cinema as we know it (probably) when it opens on May 24th.
Are you sure you want to delete this comment?