Rumor Mill Says Affleck Out for 'Justice League,' Wachowskis Possibly In
But is this just the beginning of more chatter?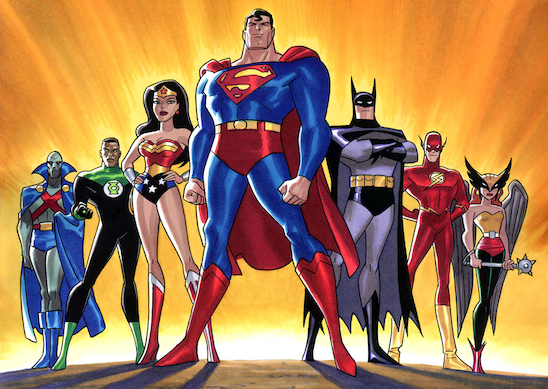 A few weeks ago, the Internet exploded with chatter over a report that Ben Affleck was high on the list of potential directors for Warner Bros.' "Justice League" film, with details that even held that Affleck had been the only director who had been sent a copy of screenwriter Will Beale's take on the material and that he could even take on a role in the film. But, even if that report was actually true, Affleck has now shut down rumors that he has taken on the film.

Affleck tells Vancouver's
24 Hours
(via ComingSoon), "I'm not working on the 'Justice League.' One of the problems with entertainment web sites is that they need to fill pages, and that's how rumours get started." He continued, "'Justice League' sounds really exciting, but it's not something I'm working on."
But if Affleck is not directing the film (and, heck, he could be pulling one over on us), who else might WB go after? If another report is to believed, the Wachowski siblings.
MovieHole
reports (also via
ComingSoon
) that the studio has "a smallish list of directors they're talking to about" the film, and that two of those names include Lana and Andy Wachowski. The outlet reports that "Warner Bros [is] apparently jazzed with 'Cloud Atlas', (sic) and love that it's as much a spectacle as it is a showcase for the immense ensemble involved, so it makes sense the W's are under consideration. 'Justice League' needs to be as big on character, (sic) as it does bells & (sic) whistles, and the Wachowski's (sic) could probably offer that." 
That's certainly an intriguing idea, and WB does seem to be quite high on the Wachowskis' latest outing ("Cloud Atlas," of course, which they've directed with Tom Twyker), but "Justice League" is presumably the studio's most high profile project, so it also seems likely that we're in for a bevy of rumors. Of course, it also seems reasonable to take a report from "MovieHole" with its own grain of salt.
Who would you like to see direct "Justice League"?