Tarantino snubbed by Directors Guild of America
Spielberg, Affleck, and Bigelow did make the cut for the DGA's coveted Best Director award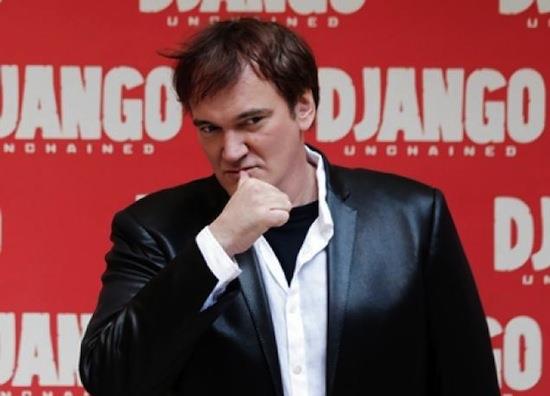 Now that we are fully immersed in awards season again (how did that happen?), I guess it's time to remind ourselves that however wrapped up we get in these things, every honor doled out is simply a matter of opinion—just a bunch of people in various guilds, organizations, or groups who get together to select winners based on their own perceptions, preferences, and biases. It's all for fun we shouldn't take it too seriously, right? Of course right! Then why when I read today's announcement by the Directors Guild of America of its nominees for Best Director of 2012 did I scream, "ARE THEY NUTS?" I simply couldn't believe that director Quentin Tarantino was overlooked for his film "Django Unchained." Sigh. It's not like I have an issue with the talented filmmakers who DID get nominated. Those individuals are:
• Ben Affleck, "Argo"
• Kathryn Bigelow, "Zero Dark Thirty"
• Tom Hooper, "Les Misérables"
• Ang Lee, "Life of Pi"
• Steven Spielberg, "Lincoln"
That's an impressive list that represents a great year for the movies. But I'm still stunned. Love him or hate him, Quentin Tarantino is a master filmmaker at the top of his craft, and in my opinion "Django Unchained" is one of his best films. I can't help but wonder if the members of the DGA were swayed by the "controversy" surrounding the film in terms of its content, language, and excessive violence. We'll never know, and it shouldn't matter. But I have to admit, and this is obviously my personal opinion, Tarantino's omission make the DGA's roster feel less valid overall. But...um…congratulat​ions to the nominees!
Bing: Directors Guild of America | Quentin Tarantino
And what does today's announcement portend for Thursday morning's Academy Awards announcement? While the DGA doesn't always achieve a five-for-five match with the Oscar nominations, the winner of the DGA Award is statistically far more likely to also get the Oscar. In fact, since the Directors Guild was founded in 1936, there have only been six occasions where its Best Director honoree did not take home the Academy Award. For the record, Quentin Tarantino did receive two DGA nominations in past years—for "Pulp Fiction" (1994) and "Inglorious Basterds" (2009)—and he received Oscar nominations for those same two films. (While Tarantino has never won a DGA Award or an Oscar for directing, he did win an Academy Award for the "Pulp Fiction" screenplay.)
The winner of this year's DGA Award will be announced at the guild's 65th annual awards ceremony on Saturday, February 2, 2013. The event will be hosted by Kelsey Grammer.
Are you sure you want to delete this comment?