Weekend box office: McCarthy and Bateman slip past the critics
Despite lousy reviews, 'Identity Thief' opened to extremely strong ticket sales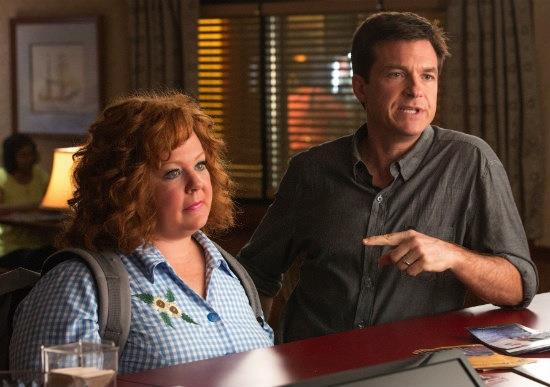 Sometimes the careful choosing of which weekend a studio will open a new film really pays off. Universal executives must be jumping for joy that even with a preponderance of extremely negative reviews, their new comedy "Identity Thief" starring Melissa McCarthy and Jason Bateman zoomed into the lead at the North American box office this weekend, earning more than the next five films on the Top Ten combined.


While bad word-of-mouth may see interest in the film plummeting in the weeks to come, "Identity Thief" was by far the #1 film in the U.S. this weekend, earning a whopping $34.5M (at 3,141 theaters). Take that Rex Reed! (The critic not only gave the film a blistering review, he chose to focus on Melissa McCarthy's weight in his piece, calling her "tractor-sized" and a "hippo.") Last week's "Warm Bodies" fell to a distant #2, with $11.3M (at 3,009 theaters) while Steven Soderbergh's supposedly final theatrical feature, "Side Effects," opened at #3, with $9.3M in ticket sales (at 2,605 theaters). At #4, "Silver Linings Playbook" added $6.4M (at 2,809 theaters) to its now $89.5M domestic total. In its third week, "Hansel and Gretel: Witch Hunters" slipped to #5, bringing in $5.7M (at 3,285 theaters) for a domestic gross of  $43.8M.
Jessica Chastain's pair of films came in at #6 and #7, with "Mama" earning $4.2M (at 2,677 theaters) and "Zero Dark Thirty" adding $4M (at 2,562 theaters) to its now $83.5M domestic total. Inching back onto the Top Ten, "Argo" earned $2.3M (at only 1,405 theaters) for a domestic gross of $123.6M. With several new awards on its producers' shelves, the film is primed for some Oscar gold. At #9, "Django Unchained" brought in $2.3M (at 1,502 theaters) for Tarantino's best domestic total ever ($154.5M) while last week's "Bullet to the Head" slipped down the list to #10, earning only  $2M (at 2,404 theaters).
How about next weekend? Will moviegoers show the new films any Valentine's love? The most obvious date-night flick will be Lasse Hallstrom's new Nicholas Sparks' adaptation, "Safe Haven," starring Josh Duhamel and Julianne Hough. If the guys are buying the tickets, couples may find themselves in the next theater over watching Bruce Willis in "A Good Day to Die Hard" while family audiences may be crowding into the Weinstein Company's first original animated film, "Escape from Planet Earth" with an all-star voice cast that includes Brendan Fraser, Jessica Alba, William Shatner, Sarah Jessica Parker, Rob Corddry, and Jane Lynch.