Movie Marketing You May Have Missed: Teaser Trailer for 'Extraterrestrial'
Or, 'Independence Day' meets 'Blind Date'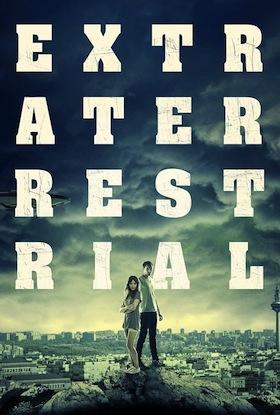 Spanish filmmaker Nacho Vigalondo has won fans over the past few years with two clever independent sci-fi features ("Timecrimes" and
"Extraterrestrial"),​
his winning personality, and his interest in interacting (in person) with fans and other film geeks. He's the sort of modern filmmaker that everyone should be paying lots of attention to. 
In "Extraterrestiral," Vigalondo flips the script on two very different genres - the awkward morning-after maybe-romance and the alien invasion actioner. He stirs it all up with the ever-amusing "random people thrown together in crisis" trope, and voila! "Extraterrestrial"! The film's first official teaser trailer lays out all that (and more) in a neat and tidy thirty second burst. The trailer also quite wisely features a quote from another filmmaker - Jason Reitman - who accurately sums up both Vigalondo and his style. Per Reitman, Viaglondo is "the Woody Allen of science fiction." That is
not
something you hear every day. 
"Extraterrestrial" will open in limited theaters and on VOD on Jun 15. The film can also be brought to your city by way of the Tugg platform, which you can read more about at
their official site
. Head over to
Apple
to see the full teaser trailer.