New on Netflix Instant: 'Starship Troopers' and 'Lonesome Dove'
Plus Matt Damon in 'Rounders,' Al Pacino in 'Sea of Love,' and a star-filled cast in 'Nine Lives'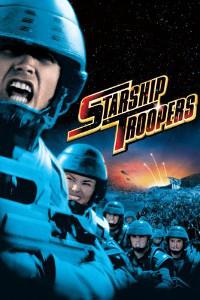 "Starship Troopers" (1997), Paul Verhoeven's adaptation of Robert Heinlein's landmark sci-fi war novel, is a strange mix of patriotic fervor, fascist ideology, and media satire. Verhoeven plays it with such laser-blasting, bug-splattering, space Marine whooping militaristic glee that you can't always tell when he's spoofing and when he's serious. It also contains some knock-out action sequences and the best use of digital technology up to that time: the swarming armies of silvery, savage bugs (looking every inch like some arachnophobic nightmare of demon insects) are eye-popping and the carnage is gooey and gory. Stars Casper Van Dien and Denise Richards are dazzlingly pretty and utterly wooden, but Michael Ironside is perfect as the glass chewing, tough as steel platoon sergeant and Neil Patrick Harris is a treat as the meek student turned brutal scientist.
"Rounders" (1998) stars Matt Damon as a former poker hustler who gets sucked back in the gambling world he left behind when his sleazy, scamming buddy (Edward Norton) leaves prison and heads right back to the card tables. Director John Dahl makes the most of the masks, moves, and double dealing by the characters, and the performances and direction are much better than the contrived script. Damon's character comes alive when he's at the tables and he's a sharp enough actor to keep his poker mask on while communicating his strategy to the audience.
"Sea of Love" (1989) features Al Pacino as an overworked police detective on the edge of a mid-life crisis who falls madly into bed with beautiful suspect Ellen Barkin. Harold Becker directs this appropriately lurid and overheated cop thriller by way of erotic drama.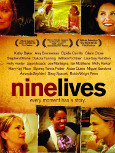 Indie discoveries:
"Nine Lives" (2005) – Writer/director Rodrigo Garcia (son of Gabriel Garcia Marquez) takes the audience on an introspective journey through the lives of nine women (Robin Wright Penn, Holly Hunter, Sissy Spacek, Glenn Close, Elpidia Carrillo, Amanda Seyfried, Lisa Gay Hamilton, Amy Brenneman, and Kathy Baker) in brief character sketches, each from a defining moments in their lives. Garcia is fascinated by the inner lives of women and his compassion and empathy bring them alive in these vignettes, which are beautifully written and directed with grace and compassion, each episode shot in a single, graceful long take.
More Netflix Instant offerings at Videodrone
For more releases, see Hot Tips and Top Picks: DVDs, Blu-rays and streaming video for June 19