Ryan Gosling goes bad in first trailer for 'The Place Beyond the Pines'
Film reunites actor with his 'Blue Valentine' director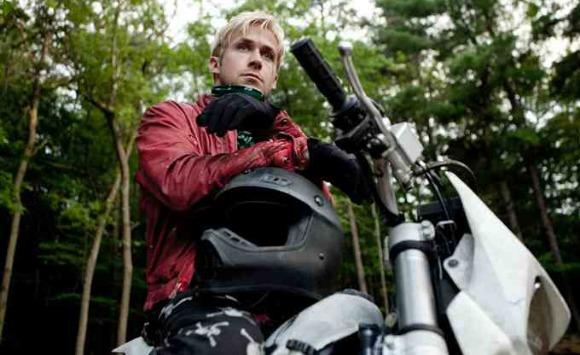 Back in 2010, rising star Ryan Gosling stunned audiences with his bare and honest performance in Derek Cianfrance's wrenching marriage drama, "Blue Valentine." It was a brave choice for Gosling, who has continued to choose interesting, nuanced work even while his star power is on the rise, a time when other actors would have perhaps gone for big bucks rom-coms or no-brainer action outings instead. Cianfrance and Gosling's first project together proved to be a positive experience for the pair, so it's no surprise that the two have teamed up for Cianfrance's latest feature film, a multi-generational crime drama called "The Place Beyond the Pines."
The film sets Gosling's bad boy Luke against Bradley Cooper's lawman Avery Cross. When motorcycle stunt driver Luke decides to start robbing banks to provide for his young son and new wife (Eva Mendes), his choice to lead a life of crime sets him in direct opposition to Avery, a career police officer looking to get into politics. While it's not overtly clear in the film's first trailer, "The Place Beyond the Pines" doesn't just chart the unexpected clashes between Luke and Avery, but it also centers on the repercussions of their battles in years following, including how it tangles up their own kids.

"The Place Beyond the Pines" premiered at the Toronto Film Festival last fall, where it was met with a ton of extremely positive praise - some of which you can see in this first trailer. The film's cast also includes Rose Byrne, Mahershala Ali, Emory Cohen, Dane DeHaan, Gabe Fazio, Bruce Greenwood, Ray Liotta, Ben Mendelsohn, and Harris Yulin.
Check out the first trailer for "The Place Beyond the Pines," thanks to
Yahoo! Movies
, after the break.
Are you sure you want to delete this comment?