It's a bickering brunch vs. the Apocalypse in trailer for 'It's a Disaster'
I swear that the movie itself is actually pretty funny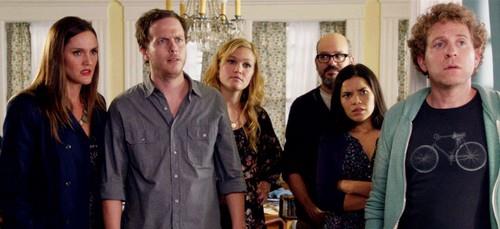 Todd Berger's "It's a Disaster" presents a Sunday brunch populated by self-involved yuppies (among them Julia Stiles, America Ferrera, David Cross and Jeff Grace) who are so oblivious to the concerns of the outside world that it takes quite some time for them to realize that Los Angeles is under attack, effectively stranding them together as they await an all-clear.
It's a clever excuse for a one-location comedy, one that's funnier than its just released trailer (embedded below) may suggest. Hell, don't take it from me; our own Kate Erbland
raved about the film
after its world premiere at last summer's Los Angeles Film Festival. "It's a Disaster" should be available on VOD starting March 5th, and in select theaters on April 12th.