New Trailer for 'The Imposter' Continues to Confound
You won't believe your eyes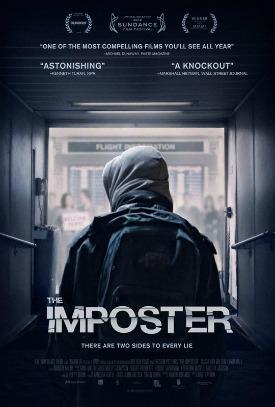 Our
last look
at Bart Layton's insanely entertaining and infuriating documentary, "The Imposter," has disappeared without a trace, so let's revisit the material with this brand new official trailer.
The festival favorite played at both Sundance and SXSW (
where I saw it and loved it
), along with a number of other fests, and it will finally get released later this summer in a limited roll-out. Layton's film mixes archival footage, interviews, and reenactments to tell a story that truly sounds too bizarre to be real - but it is. The film centers on the real-life story of a young teenager who disappeared from Texas in 1994, only to be "found" nearly four years later in Spain.
The film's official synopsis expands on all of this quite handily:
It's 1994: a 13-year-old boy disappears from his home in San Antonio, Texas. Three and a half years later, he is found alive, thousands of miles away, in Spain. Disoriented and quivering with fear, he divulges his shocking story of kidnap and torture. His family is overjoyed to bring him home. But all is not what it seems. Sure, he has the same tattoos, but he looks decidedly different, and he now speaks with a strange accent. Why doesn't the family seem to notice these glaring inconsistencies? It's only when an investigator starts asking questions that this astounding true story takes an even stranger turn. Like his canny subject, gifted filmmaker Bart Layton pulls off an astonishing coup. Buoyed by eye-catching dramatizations and an enthralling structure that crisscrosses time and place, "The Imposter" unfolds as a gripping thriller that leaves us dizzy, yet certain that truth is, indeed, stranger than fiction.
If you think you know what to expect, you probably don't, and that's half the joy of watching Layton's enthralling film. Check out the official trailer for "The Imposter" after the break, thanks to
Apple
, along with a list of cities and release dates!
New York, NY: Landmark Sunshine Cinema, July 13th
Los Angeles, CA: Landmark Nuart Theater, August 3rd
San Francisco, CA: Landmark Theater, August 3rd
Berkeley, CA: Landmark Theater, August 3rd
Seattle, WA: Seattle International Film Festival, August 10th
Portland, OR: Cinema 21, August 10th
Minneapolis, MN: Landmark Theater, August 10th
Denver, CO: Landmark Chez Artiste, August 10th
Dallas, TX: Angelika Film Center, August 17th
San Antonio, TX: Santikos Bijou, August 17th
Boston, MA: Kendall Square, August 17th
Philadelphia, PA: Landmark's Ritz at the Bourse, August 17th