Walt Disney Studios Chairman Rich Ross Out
Can we blame 'John Carter' for this one?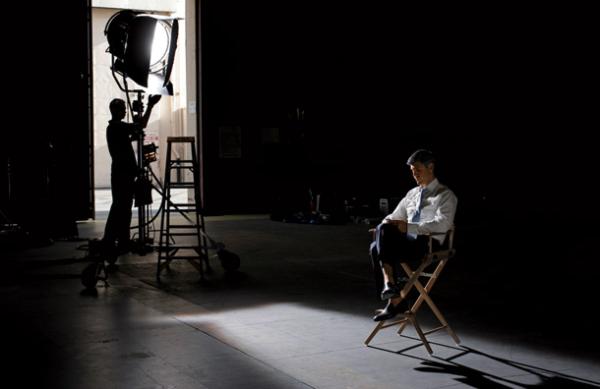 In a somewhat surprising bit of news, Walt Disney Studios Chairman Rich Ross has announced that he is leaving the studio. In a statement circulated around Disney (and made public by such outlets as
Deadline
), Ross writes:
For the last 15 years, I have had the opportunity to work with incredibly talented people on behalf of the world's best loved brand. During that time, we've told some amazing stories around the world, created successful TV programming, movies, and franchises that generated new opportunities for the company in the process.
I've always said our success is created and driven by our people – whom I consider to be the absolute best in the business. But, the best people need to be in the right jobs, in roles they are passionate about, doing work that leverages the full range of their abilities. It's one of the leadership lessons I've learned during my career, and it's something I've been giving a great deal of thought to as I look at the challenges and opportunities ahead.
I believe in this extraordinary Walt Disney Studios team, and I believe in our strong slate of films and our ability to make and market them better than anyone else.  But, I no longer believe the Chairman role is the right professional fit for me.  For that reason, I have made the very difficult decision to step down as Chairman of The Walt Disney Studios, effective today.
It has been my honor to work with such incredible teams – at Disney Channels Worldwide and The Walt Disney Studios and the many other Disney businesses I've had the opportunity to collaborate with. I know I leave the Studios in good hands and, even on separate paths, I am confident we are all destined for continued success.
-Rich
Ross had been with Disney since 1996, when he joined the Disney Channel in programming and production as a senior vice president, becoming general manager and executive vice president in 1999. He had previously worked for Nickelodeon, Nickelodeon UK, and FX Networks. He climbed the ranks over the years, becoming president of entertainment for Disney Channel, then president of Disney Channels Worldwide in 2004, before he was named Chairman of The Walt Disney Studios in 2009. His big hits throughout his Disney career include the successes of original programming like "Hannah Montana," "Lizzie McGuire," "Wizards of Waverly Place," "The Suite Life of Zach & Cody," and "That's So Raven," and the creation of the Disney Channel Original Movie franchise (including the "High School Musical" films). During his time as Chairman, Disney saw some giant hits, including "billion-dollar hits" like "Pirates of the Caribbean: On Stranger Tides," "Alice in Wonderland," and "Toy Story 3."
But despite all those successes, the last year has not been kind to Disney or Ross. While many will point to the giant bust that was "John Carter" for Ross's departure, he was not the one who brought the company to Disney to begin with - that was former Chairman Dick Cook. But "John Carter" was finally put together, filmed, and released into theaters under Ross's watch. The film is considered to be one of the biggest disasters in movie picture history, at least financially, costing a reported $250 million to make (though other analyses have guessed that the number is closer to $350 million) and only earning $68 million domestically. The film has, however, made $200 million in foreign markets, though it will still not break even any time soon. Perhaps its biggest cost? Ross's career at Disney.