J.J. Abrams Acquires 'Wunderkind' Spec Script
Will produce project for Paramount Pictures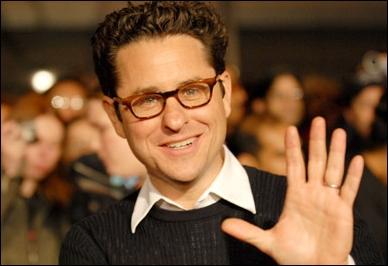 J.J. Abrams is usually one to shroud his projects in veils of deceit and secrecy. Except for those based on pre-existing properties, like "Star Trek" and "Mission: Impossible." So it seems sort of odd to hear that Abrams has acquired a spec script—that means original (!), and not based on a TV show or board game or toy franchise—about which we actually know, well, something.
"Wunderkind," recently optioned by Abrams's Bad Robot Productions and Paramount Pictures, purports to tell the story of two Nazi hunters—one CIA, the other Mossad—who cross paths sometime during the 1970's, to mysterious results. Even knowing the premise, however vague, seems somewhat shocking, since J.J.'s previous "original" project was "Super 8," about which virtually nothing was known until about a day before it came out in theaters.
No word as yet as to whether Abrams will look to direct the project himself, or if he is just on-board as a producer at this point. The period setting, Nazi-related subject matter, and ominous title (Wunderkind: n. a person who achieves great success when relatively young) all have us very intrigued. Could wunderkind refer to one of the CIA hunters? Or their prey, a young Neo-Nazi on the loose? Like, say, Adolf Eichman's illegitimate son? Only time—or an extraordinarily loose-lipped publicity agent or Paramount intern—will tell. More details as they become available...