Dwayne 'The Rock' Johnson to play Hercules for Brett Ratner
The headline that fills us with disgust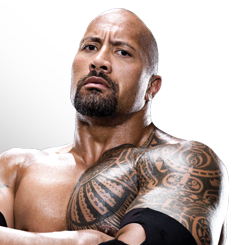 We generally really like Dwayne "The Rock" Johnson. He's not a bad actor, for a former professional actor. (Wait, what are we saying? Professional wrestling
is
 acting! For the most part. So the fact that he's not bad at it... Shouldn't be much of a surprise.) In fact, of all former
wrestlers-turned-act​ors,
he might be the best. Actually, let's modify that statement: of all former professional
athletes
 turned actors, he might be the best. Plus he's funny and has an undeniable natural charisma.
On the other hand, asides from the original "Rush Hour," Brett Ratner hasn't really made what we—or anybody else—would call an actually good movie. His presence behind the scenes on a project is usually enough to fill us with disgust, contempt, and a certain hopelessness for the future of humanity. So how are we to take today's news, courtesy of
Deadline
, that Ratner will direct Johnson in an adaptation of Radical Studios' graphic novel "Hercules: The Thracian Wars?"
What do you think, Hitlisters? Is Johnson a natural for the role? (Yes.) Will Ratner somehow find a way to ruin the movie, like with some hastily done post-production 3D conversion? (Probably.) And who is the best former pro-athlete turned actor? Jim Brown? Carl Weathers? Vinnie Jones? Your top 10 lists, now, in the comments...