'The Artist' Heading Back Into Theaters for Mother's Day
Because what mother wouldn't want that...?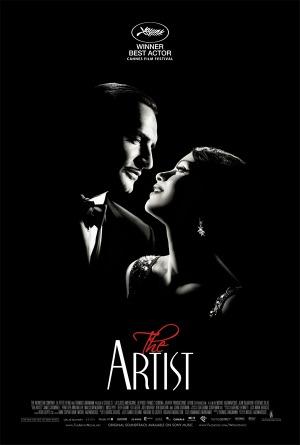 If, for some reason, your mother is not interested in checking out "The Avengers" (but she should! it's good!) or "Dark Shadows" (and she shouldn't! it's bad!) this weekend, the Weinstein Company has lined up a bit of counter-programming just in time for Mother's Day.
The studio will re-release their smash hit (and Best Picture winner), "The Artist," into theaters this Friday, May 11. As TWC notes, this will be the last chance to experience the film in theaters, though it's fair to say that most moviegoers probably thought they had their last chance months ago when the film ended its official theatrical run. Didn't see the film when it was in theaters for months? Now is your chance!
The film stars Jean Dujardin and Berenice Bejo in what can be, at best, seen as a loving tribute to the silent black-and-white films of years past (at worst, it's an unimaginative riff on much better films, but hey, potato, potatoh!) in a story about a silent movie star resisting the switch to "talkies" and splashy full color films. It's a bit too on the nose for my tastes, but the film won five Academy Awards, including Best Picture, Best Actor, Best Director, Best Score, and Best Costume Design, so what do I know?
Did you see "The Artist" in theaters already? Will you see it again (or for the first time) this weekend?