Rachel McAdams Thinks It's 'About Time' for Richard Curtis' Rom-Com
Actress may star in time travel romance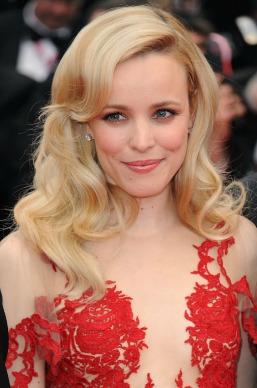 THR
reports (via
ComingSoon
) that Rachel McAdams has secured her first big romantic comedy lead post-"The Vow." The actress is currently in negotiations for the female lead in Richard Curtis' "About Time," a role that Zooey Deschanel was once attached to. The "Love Actually" writer and director is again going high concept for his film, which is described as "a fantastical feel-good movie about a man and his ability to travel back in time." Of course, that man eventually meets his dream girl, but I suspect that his time-traveling abilities will put a real crimp in their romance.
The film will star Brendan Gleeson's son, Domhnall Gleeson, as the time-traveling paramour, with supporting roles going to Bill Nighy, Tom Hollander, Margot Robbie, Lydia Wilson, and Vanessa Kirby. Gleeson is best known for his role as Bill Weasley in the "Harry Potter" films, but he also has roles in Joe Wright's upcoming take on "Anna Karenina" and Pete Travis' "Dredd."
Amusingly enough, McAdams has done this sort of thing before, starring in the far more dramatic "The Time Traveler's Wife," which also chronicled a man who traveled back in time and met the love of his life, though his unique abilities threatened to destroy both his life and his relationship. Surely, "About Time" will be much, much fizzier!
McAdams will next be seen starring alongside Ben Affleck in writer-director Terrence Malick's as-yet-untitled next film.
Are you sure you want to delete this comment?