Ponder What Is Real and What Is Recall in First 'Total Recall' Trailer
"What do you know about this Rekall place?"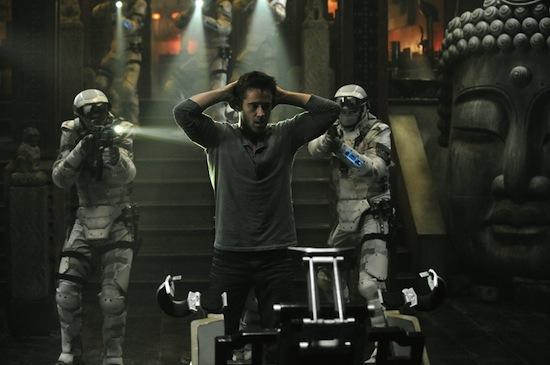 Looking for a hot new way to explain your cinematic remake? Just say it's "inspired anew" by its source material - don't call it a remake! It's a reimagining! But just how "new" will Len Wiseman's take on "Total Recall" be? Starring Colin Farrell, the film is apparently "inspired anew by the famous short story 'We Can Remember It For You Wholesale' by Philip K. Dick." As ever, the film centers on Rekall, "the company that can turn your dreams into real memories."
Farrell's Douglas McQuaid, bored with his stale life, decides that a trip to Rekall for some of their services is just what he needs. McQuaid decides to go for an experience that implant him with the memories of a spy - but a botched procedure has some unexpected results. Just what is real and what is recall? 
"Total Recall" opens on August 3. Check out the film's first trailer over at
Apple
.