Daily Duh: 'Avengers 2' In Development
But will writer/director Joss Whedon return?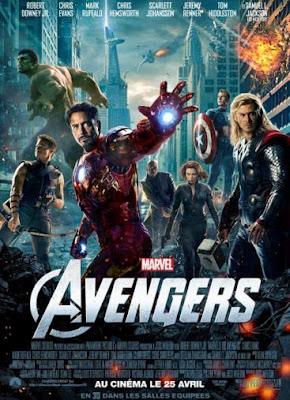 News flash: "The Avengers" is getting a sequel.
Surprised? Probably not. Which is totally understandable, especially considering that a) the first film made a record-breaking $207 million its opening weekend; b) "Iron Man 3," "Captain America 2" and "Thor 2" have already been announced, seemingly laying the narrative groundwork for the next superhero get-together; c) there just aren't that many standalone movies these days; and that d) again, "The Avengers" just made $207 million in three days! Which—c'mon—is a lot.
Anyway, according to
The Hollywood Reporter
, Disney CEO Bob Iger has announced that "The Avengers 2" is, indeed, officially in development. Whatever that means. (Probably that a Disney executive somewhere is busy mashing action figures together while making "Kablooey" noises with his mouth, all while a hapless intern scribbles down the corresponding story ideas.)
Will "The Avengers 2" once again find the titular quartet—plus Black Widow, Hawkeye, and Nick Fury—saving the world by punching aliens in the face? Will it *SPOILER ALERT* feature that weird CGI-guy with the red face who popped up in the mid-credit sequence? Or will it find the superhero team overcoming the more prosaic challenges of aging, identity, and indigestion? (None of them looked particularly happy while *SPOILER ALERT* chowing down on that schwarma, after all.) Also, could Spider-Man and/or Wolverine join in on the action? Only time—not to mention a miraculous agreement between Disney, Fox, and Sony's lawyers—will tell. Until then...
Are you sure you want to delete this comment?