Duh: 'The Amazing Spider-Man' Will Be a Trilogy
At the very least!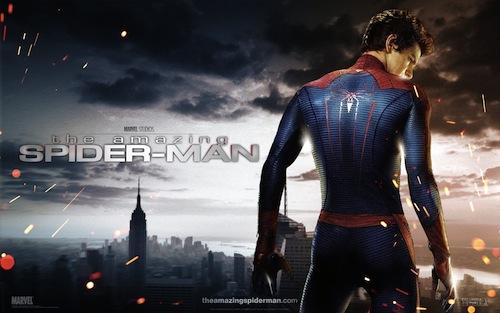 In news that will likely come as no surprise to anyone who has paid any attention to the trajectory of superhero films over the past decade or so, Sony has now announced that their new Andrew Garfield-starring "The Amazing Spider-Man" film is the first in a planned trilogy. Though we've known that a sequel for the film is already being written and it was previously given a set release date of May 2, 2014, this is the first confirmed announcement that the studio is planning three films. 

The news was announced on the film's
official Facebook page
on Monday, in a post that read: "It's finally here! The Amazing Spider-Man is the first installment in a movie trilogy that will explore how our fave hero's journey was shaped by the disappearance of his parents."
As reported by
SuperHeroHype
last week,
ComingSoon
points out that producers Avi Arad and Matt Tolmach were a bit cagey on the subject during an interview last week, with Tolmach saying on the subject of other films: "We knew that it was going to be more than one, and at the very least three. We're going to let this movie tell us what the story is."
"The Amazing Spider-Man" opened on Tuesday and set a new record for Tuesday releases, pulling in $35 million at the box office. With the holiday week not yet over, it remains to be seen just what other records (if any) the film will break.
Have you seen "The Amazing Spider-Man" yet? What did you think? Do you want to see at least two more films?