Interview: Dennis Lee, Director of 'Jesus Henry Christ'
Lee's quirky film was executive produced by Julia Roberts and stars indie favorite Toni Collette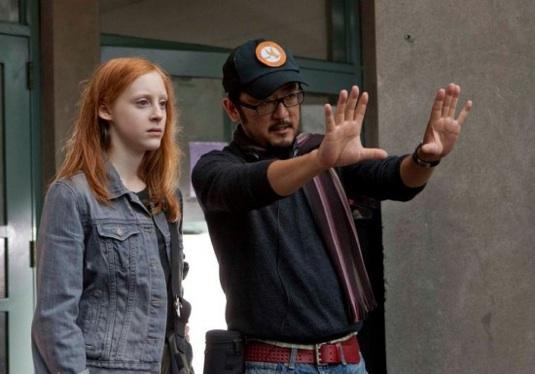 I talked to writer/director Dennis Lee last fall about his first feature film, "Fireflies in the Garden," which starred Ryan Reynolds, Julia Roberts, Willem Dafoe, and Emily Watson. Though made in 2008, the economic downturn and several distributors going belly up delayed the release of that intense family drama for over three years. Now Lee is back with his second feature, "Jesus Henry Christ," an indie comedy that is based on the Oscar-winning student short (with the same title) he made in 2003.

I sat down with Lee in the same office in Hollywood where I spoke to him less than six months ago and asked him to talk about the differences between his new film and the previous short.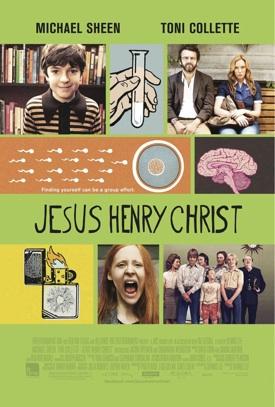 Dennis Lee: The main similarity is the boy. In the short film it was a 10-year-old with a photographic memory who was attending Catholic school and decides to stand up to the rigid headmaster. I've opened up the story quite a bit, Henry's family members weren't in the other film. Now he is a kind of immaculate conception, a modern-day test-tube miracle who is searching for his biological father and starting to ask the questions that we all deal with—why am I here, what's my purpose life?
MSN Movies: Toni Collette seems like the dream actor for any indie director. How did she end up starring in the film?
Oh, I love her, she's amazing. She had just finished doing "The United States of Tara" and read the script and that was it, she wanted to make the film.
Both of your films are populated with some truly wonderful kid actors. In "Jesus Henry Christ," Jason Spevack and Samantha Weinstein are pretty amazing as Henry and Audrey. Is it a difficult process finding the right kids for such important, meaty parts?
Oh, it was really hard at first because we were operating with the understanding that we'd have a certain budget. So we had a big search going on in New York and Los Angeles when we found out that we were only getting about half the budget we had planned on. We had to become very resourceful, and part of that meant that apart from Toni and the wonderful Michael Sheen, we had to cast everyone out of Toronto.  We switched gears and our casting director went through the entire pool there. The good news is that Toronto is full of amazing actors. We knew right away after Jason's audition that we had our Henry. And Samantha just blew us away. We all looked at each other and smiled—there was Audrey!
Julia Roberts was your executive producer on both films and had an important acting role in "Fireflies in the Garden." Was there any thought at first about having her play Patricia, the part that Toni Collette played?
No, not for this one. I can imagine it, though, she would have done a tremendous job! But for this film, it was more a case of Julie being the guardian of the project, a protector for what we were trying to do. She'd read the script and really responded to it. Julia is a magnet for great people that can really be trusted to do the job. She's not a "helicopter boss," involved with every day-to-day detail, she's more like a creative companion. It's almost like in the days when you had a Patron of the Arts!
I know your previous film had some strong autobiographical threads. Were you anything like Henry as a kid?
Well, I guess I was precocious, probably more in other people's minds than I believed I was myself! Mostly these were just characters I wanted to bring to life. I probably knew people like them.
Was it difficult to achieve that balance between comedy and some of the dark things that happen to certain characters?
You know, that never worried me, but I know it worried others who thought, "Jeez, this guy just got his head blown off and now people are laughing!" But for me that was precisely the point. This is a black comedy—some of the situations that characters find themselves in are so out there and absurd, you can't help but laugh! ,
Your first two films were very personal projects that you wrote yourself. What's next? Are you interested in taking on some straight directing gigs?
Yes, I'd love to, and if all goes well, I should be directing a film in October that was written by a very talented screenwriter. But I'll always have a script going myself, too. I just started collaborating with a writing partner. I think it's hard to write scripts at a pace that you feel satisfied with—the rest of life tends to get in the way! Of course that also gives you more balance which every writer needs!
"Jesus Henry Christ" opens on April 20 in select cities and is now available on VOD.