Fox Hires Mark Millar to Oversee Future Marvel Pics
But what will this mean for "X-Men" and "The Fantastic Four?"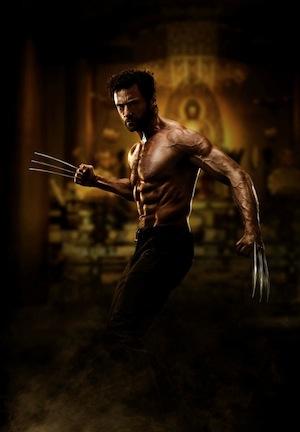 Desperate to hold onto "X-Men" and "The Fantastic Four"—and, more importantly, to milk them for all their worth before their rights inevitably revert back to Marvel, and thus Disney—Fox has reportedly hired comic-book guru Mark Millar ("Wanted, "Kick-Ass") to oversee the creative futures of those franchises.
What does this move mean for "The Wolverine," or "X-Men: Days of Future Past," the proposed sequel to "X-Men: First Class?" Probably very little at this point, considering the solid creative footing those films were/are on, and the fact that "The Wolverine" is already very much in production. Still, Millar's influence may be felt further on down the line; hopefully, he will be afforded the opportunity to impart more of his sensibility upon the forthcoming, seemingly needless "Fantastic Four" reboot, to be directed by "Chronicle's" Josh Trank.
What do you think, Hitlisters? Is Millar's golden touch just what Fox needs to stay competitive with Disney's "Avengers," Sony's "Spider-Man," and the WB's Christopher Nolan-overseen stable of DC comics heroes? Or is this move just a clever/desperate public relation move/cry for help on the studio's part, assigning someone somewhat famous a nominal title just to see their names pop up in the papers? Or was this entire article just an excuse to run with Hugh Jackman's magnificent "Wolverine" portrait again? As always, let us know in the comments, or let us know on MSN Movies 
Facebook
 and MSN Movies 
Twitter
.
Are you sure you want to delete this comment?