Today Marks the 35th Anniversary of 'Star Wars'
Maybe you've heard of it?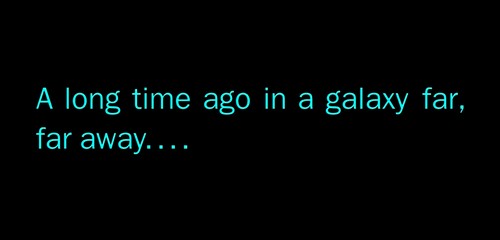 Has it really been 35 Memorial Days since George Lucas hit the world with perhaps the definitive summer blockbuster? (Settle down, Spielberg.) "Star Wars" -- or "Star Wars: Episode IV - A New Hope," for the pickier readers out there -- opened on a seemingly unfathomable 43 screens on May 25, 1977 before breaking box office records, taking home multiple Oscars, and generally embedding itself in the annals of popular culture forever and ever and ever.
Do you remember your very first time taking in the intergalactic adventures of Luke Skywalker and company? Are you throwing your own cantina party to celebrate? And who did shoot first? Chime in with your comments, thoughts, and anecdotes below.
Are you sure you want to delete this comment?