New on Netflix Instant: Jennifer Aniston and Jason Bateman face 'The Switch'
Plus 2013 Oscar nominee '5 Broken Cameras,' French romantic thriller 'Unforgivable,' and more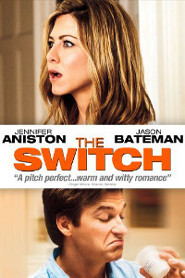 "The Switch" (2010) stars Jennifer Aniston as a single woman who decides to have a child via artificial insemination and Jason Bateman is her neurotic best friend who ends up replacing the selected donor sperm with his own. MSN critic James Rocchi reports that it "is a better-than-you-fear​​ed example of the recent comedies revolving around reproduction, and if it isn't as good as Judd Apatow's "Knocked Up," it is, at the very least, far better than that three-wheeled baby buggy of a Jennifer Lopez vehicle, "The Back-up Plan," based on roughly the same concerns."
"5 Broken Cameras" (2012), a first-hand account of non-violent resistance in a West Bank village threatened by Israeli settlements, is a 2013 Oscar nominee and an award-winner at Sundance 2012. Co-directed by Palestinian farmer and cameraman Emad Burnat and Israeli director Guy Davidi and filmed almost entirely by Palestinian farmer and cameraman Burnat, this Palestinian and Israeli co-production gets it name from the violent destruction of Burnat's video cameras over the five years of shooting. Reviews here.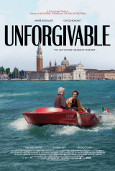 "Unforgivable" (2011), from André Téchiné, is a romantic thriller starring André Dussolier as a French crime novelist who falls in love with a his real-estate agent (Carole Bouquet) while on vacation in Venice and gets caught up in complicated undercurrent of emotions and old history. "The complicated doings are poised on a knife's edge between absorbing and ludicrous, and the characters' decisions are often, by any rational standard, bizarre," writes New York Post film critic Farran Nehme Smith. "Both Venice and Bouquet are photographed to ravishing effect, and like the city, Judith is meant to suggest something trapped into being a fantasy for others."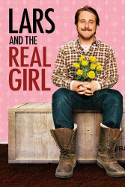 "Lars and the Real Girl" (2007) stars Ryan Gosling as a shy child-man who mail-orders a fiancée and introduces the anatomically correct love doll as his living, breathing girlfriend, in the easygoing, amiable little comedy of romantic delusion and communal affection. The premise is an invitation to inevitable sight gags and director Craig Gillespie isn't one to turn down an easy laugh, but they are all good natured and Gosling plays Lars with such wide-eyed innocence that the seamier possibilities are put to rest. The story is slight and the cinema psychiatry creaky, but for a premise with such lurid possibilities, "Lars and the Real Girl" is as easygoing and warmly innocuous as the benign irony of the title.
More New on Netflix recommendations on Videodrone
For more releases, see Hot Tips and Top Picks: DVDs, Blu-rays and streaming video for week of January 22