Poster Debut: 'Trust'
David Schwimmer's cautionary tale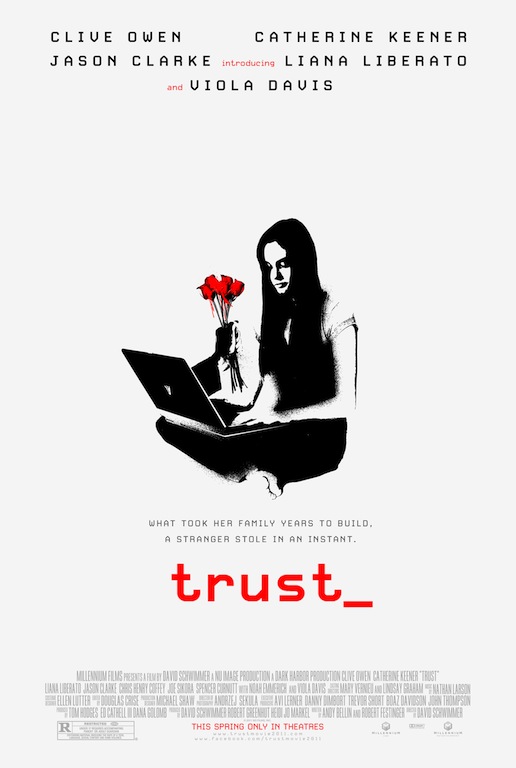 Here's an exclusive first look -- "Trust," directed by David Schwimmer.
The movie deals with tough subject matter -- online predators. Clive Owen and Catherine Keener (wonderful casting) are parents to a teenage daughter who is put into a horrific situation by an online impostor.
The resulting family drama is, said to be, intense and beautifully acted.
The movie opens in theaters April 1, 2011.
Are you sure you want to delete this comment?