Movie stars on the small screen: Things get tougher in new trailer for second season of 'Girls'
At least one cast member will cry in a bathtub this year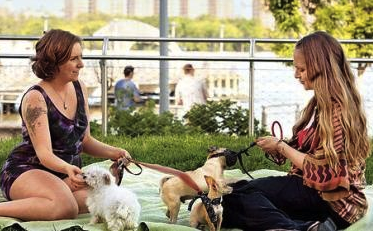 While most movie fans will be settling down in front of their television screens next Sunday, January 13, to watch the Golden Globes, when that show is over, there's something else brand new showing on the small screen worth watching. It's the second season premiere of Lena Dunham's "Girls" on HBO!
Not a fan of the indie darling's half hour dramedy series about the lives of four twentysomething ladies in the Big Apple? That's fine, but perhaps you should give the show another chance when it kicks off its second season next weekend. After all, "Girls" is all about maturing and finding yourself, and all signs point to a fuller, richer season from Dunham and company. Also, Donald Glover will be there, so that's a win-win.
The trailer serves as a nice counter-point to the 
previous trailer we saw for this new season
 (it even picks up with the same song, "Anything Could Happen" by Ellie Goulding), but while that last look at Season Two seemed somewhat peppier, this new trailer shows us some of the tougher stuff the ladies will face during this new go-round. At the very least, there's more yelling, smashing things, and crying in bathtubs. Isn't being a twentysomething fun?
Check out the latest trailer for the new season of "Girls," thanks to
The Hollywood Reporter
, after the break.