TIFF Review: '7 Boxes'
Low-budget, high-passion Paraguayan debut thriller has pace, place and spirit.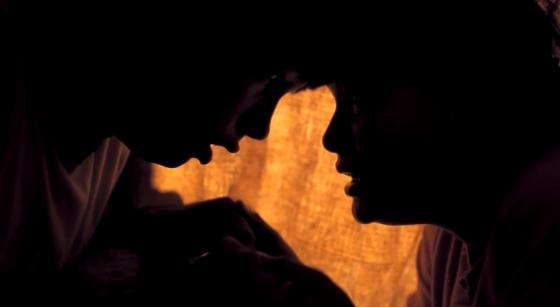 Rating: 4/5
One of the pre-film "bumpers" -- a short film piece thanking a sponsor or celebrating the Festival or noting (with cause, frankly) the contributions of the volunteers here at the Toronto international Film Festival -- notes that before Toronto, "Slumdog Millionaire" was going to go straight to video; after winning the People's Choice award at Toronto, though, it went on to win glory and riches. (This bit of revisionist history ignores "Slumdog" being at Telluride just prior, but I think we can invoke the Liberty Valance rule here and print the better story instead of the truth.)
BING: Paraguay | Asunción Paraguay's Municipal Market #4 
And I thought of "Slumdog Millionaire" during the Paraguayan thriller "7 Boxes," not only because it shares similar structural and plot elements -- a young man, from poverty, risks everything for a chance to change that -- but also because while "Slumdog" is bolder and brighter, if I were to make a call -- and I will -- I'd actually suggest that "7 Boxes" is better; it's got a better sense of real place, of action, of pacing, and skips some of "Slumdog"'s more disquieting story decisions. Directed by the team of Juan Carlos Manegelia and Tana Schémbori, "7 Boxes" also has the verve, vigor and vitality of the best low-budget debuts; watching it, I felt the same vibe I did from "Reservoir Dogs" or "El Mariachi" or "Primer," where the clear absence of budget is made up for by the clear presence of passion.
"7 Boxes" starts with Victor (Celos Franco), a 17-year-old who works as a wheelbarrow-hustler in Asunción Paraguay's Municipal Market #4, a 8-block square sprawling warren of commerce and crowds and cash. Victor gets by helping people with their purchases, working for tips, idly dreaming of walking into the movies and ads that blare from every TV; when his sister mentions that a co-worker is selling her cell-phone, with video camera, Victor craves it with every fiber so he might finally, however minutely, live on-screen. But he doesn't have the money. Any money, frankly. Which is why, when a butcher's shop calls him to pick up 7 wooden boxes and take them far away to  wait on a phone call to return them -- and hands him half a U.S. 100 dollar bill, representing untold riches -- Victor, with visions of a new cell phone dancing in his head, wheels away the boxes pretending to not notice that the butcher's shop is crawling with cops …
Victor's journey, of course, does not go smoothly -- specifically when a rival wheelbarrow-pusher, the older Nelson (Victor Sosa), desperate for money for his son's medicine, tries to hijack Victor's assignment so he can do the right thing (albeit through doing the wrong thing). But Victor's also helped by Liz (Lali González), his plucky best frenemy, and his sister and his own wits and guile. And so he goes, with the high stakes of his journey -- which become much higher as he, and we, learn what's in the boxes -- expressed and enacted in the tangled lives of the cops and crooks and cooks and kids and transsexual hookers and hot-dog vendors of the market.
Wine-lovers speak of terroir  -- the way you can get a sense of the earth and soil of where a grape was grown manifested in the taste of the wine itself. "7 Boxes" has, for lack of a better word, terroir in crate loads. The action rarely jumps from the bustling, giant market with its crowds and commerce and cries of hustle-and-haggle; Mangelia (who also wrote the screenplay) and Schémbori also give us hurtling action and camerawork so deft in the heat of the moment you almost --almost -- don't notice how good it is. Plus the film has a mordant sense of humor, and ends with just the right mix of celebration and cynicism.
There are some mis-steps, to be sure; Nico García's bad-guy is a mess of Coke-bottle-bottom glasses, wacky teeth and geometric sideburns; there's also a touching, friendly, fun moment between Liz and Victor that only works if you accept they've forgotten they're being chased by an armed gang, which you would think would be at the top of the list of cares and concerns at the time.  But Franco's performance as Victor truly works, and his want -- so small and trivial compared to the avaricious needs of the gangsters he's working for and yet still so far out of reach -- cuts down to the heart of all great crime fiction. "7 Boxes" marks the debut of film makers to watch, but in terms of the shorter-term joy of just watching it, it's a thriller with life, heart and excitement coursing through it until you can feel the power of the passion that made the film it sputtering off every frame like sparks from a roaring fire.
(For more coverage from the Toronto International Film Festival, look for us us on MSN Movies Facebook and MSN Movies Twitter.)
Are you sure you want to delete this comment?