MOD TV: Christian Slater is 'Breaking In'
Plus TV movies 'Wonder Woman' and 'The Boy and the Plastic Bubble' and more short-lived series
By 
SeanAx
 Jan 20, 2013 12:23PM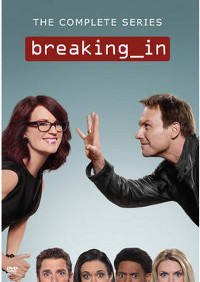 "Breaking In: The Complete Series" (Sony Pictures Choice Collection) is the short-lived sitcom about a misfit squad of burglary experts that tests security systems by cracking them and making off with some trophy to prove it. Christian Slater is Oz, the boss who recruits the would-be criminals in the course of his job and Bret Harrison is the new guy on the crew, a computer hacker who has essentially hacked his entire college experience until Oz essentially blackmails him into putting his talents to more (if not always completely) legal purposes. It's a half-hour heist comedy with the emphasis on the comedy, with an office full of practical jokers, a boss with a decidedly off-center sense of values, and a potential disaster around every assignment solved with high-concept hijinks. There's a lot of energy and plenty of geek humor, and it's a good role for Slater, whose sneaky humor and underplayed eccentricities are pulled off with cool confidence.
Odette Annable co-stars as the team safecracker and Alphonso McAuley the gadget specialist, but this particular line-up was reworked in the show's second season (the first was a brief seven episodes) when Megan Mullally was brought in as the new owner (butting heads with Slater) and Molly Hughes as her prickly assistant and Annable and Michael Rosenbaum (who plays her strange but devoted boyfriend) reduced to a couple of guest shots. The new incarnation was cancelled after five episodes, leaving eight unaired episodes in the can. The two-disc set features all twenty shows that were produced. No supplements.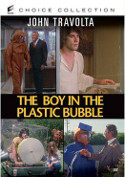 "The Boy in the Plastic Bubble" (Sony Pictures Choice Collection) is one of the cult TV movies for viewers of a certain age. The 1976 production stars teenage John Travolta as a young man who lives in a sterile environment, isolated from the rest of the world because of his weak immune system, and his efforts to live a normal life, complete with falling in love with the girl next door (Glynnis O'Connor). He just happens to be encased in a veritable space suit when he leaves his hermetically-sealed room. Robert Reed and Diana Hyland play his parents and Buzz Aldrin appears as himself. Randal Kleiser directed the telefilm, which was a ratings smash and became a cultural reference (as in Seinfeld's "bubble boy" episode), and he reunited with Travolta on the hit music "Grease." The film has been available on plenty of poor disc editions. Sony's edition is mastered from their vault elements.
For more releases, see Hot Tips and Top Picks: DVDs, Blu-rays and streaming video for week of January 15